If you've ever read anything about British shoes then the name Tricker's should definitely sound familiar. Founded in 1829, Tricker's is still owned today by the same family and is the oldest established shoemaker in Britain best known for their legendary country footwear.
So, in today's article, we are going to talk about five pairs of Tricker's shoes that are among our favorites. From chunky country boots to elegant oxfords, here is the list of the five best Tricker's shoes.
1. Tricker's Stow boots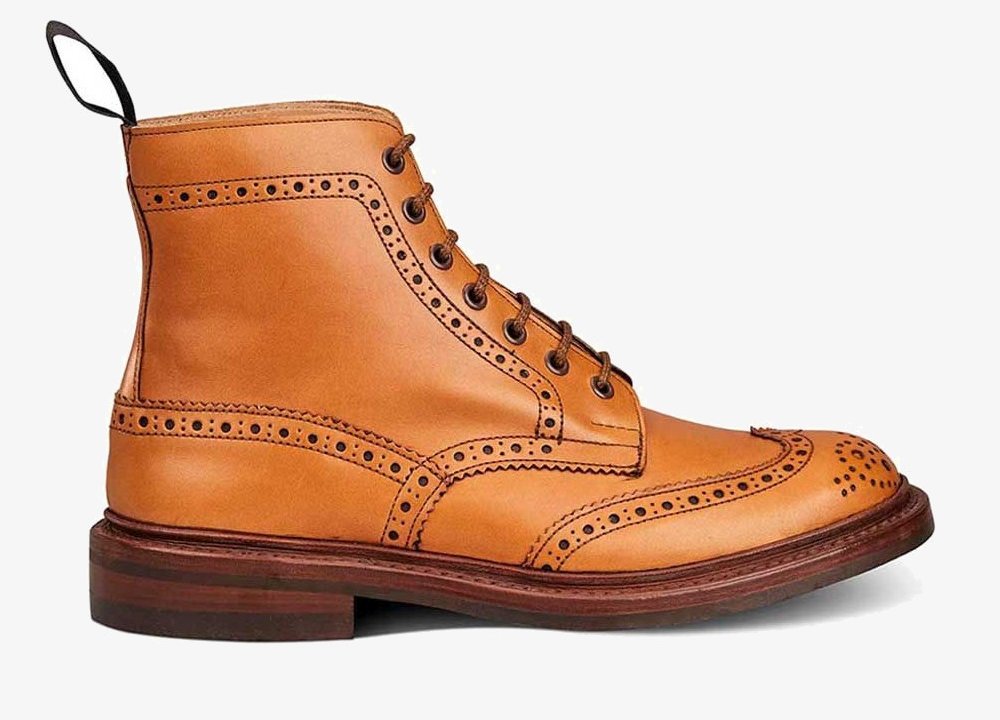 It's hard to go wrong with Tricker's Stow if you're looking for boots with heavy brogueing and chunky heels. It's one of the two cornerstones (the other being Burford) of Tricker's boot offerings that is, of course, still handmade in Northampton, England. You can choose from 5 different colors and two different soles – leather and rubber Dainite.
It's quite obvious that Stow is a casual boot that looks best when worn with jeans and thick chinos. Think of navy selvedge jeans and acorn Stow boots – a classic and stylish combination that you can never go wrong with. You can also pair them with thick flannel or tweed suits during the cold season for a dressier look. In other words – Stow is a great choice for all your casual outfits.
2. Tricker's Bourton brogue shoes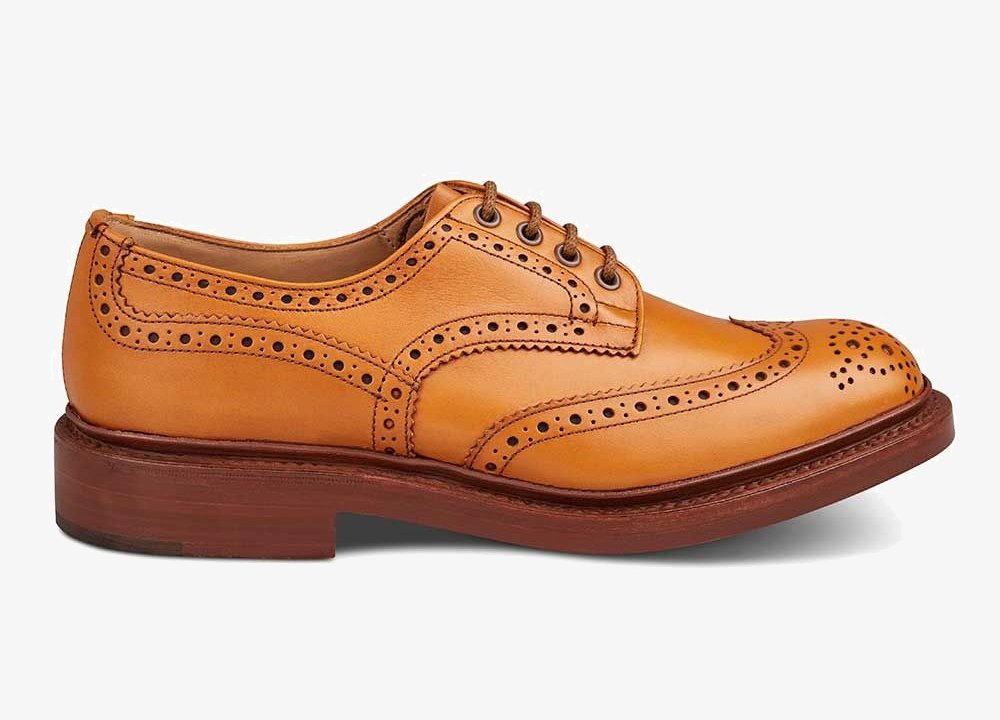 One of the true icons of modern menswear, Tricker's Bourton brogue should have a well-deserved place in every stylish gentleman's shoe collection. As is common for Tricker's from the Country range, these shoes are not only built like a tank but also very comfortable, which means that can walk many miles without your feet getting tired.
Bourton, like Stow, also comes in 5 different colors and leather and rubbers soles so you can easily pick the combination that you like best. Although casual outfits (think denim, thick chinos, and cable-knit sweaters) are the ones that make Bourton shine, you can also pair them with thicker wool suits or trousers for a more dressed-up look.
3. Tricker's Burford boots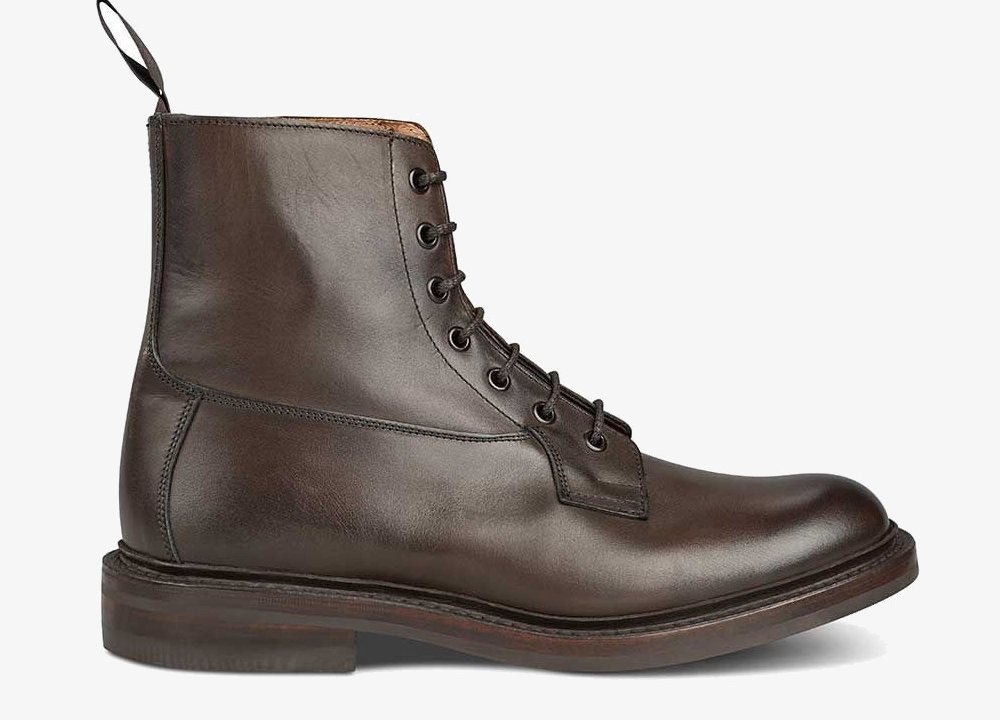 Chunky boots with heavy brogueing are, of course, a nice addition to your shoe wardrobe, but what if those little perforations are just not your thing and you want casual boots without them. Well, in that case, you should have a look at Tricker's Burford model that keeps all the chunkiness without a single decorative hole on its leather uppers.
Although there is no brogueing on Burford, it doesn't mean that it's a formal boot. On the contrary – it's quite casual and like Stow and Bourton is best suited to be worn with jeans, heavy chinos, and tweed suits. If brogue boots are not your friends, then Tricker's Burford should be your number one pair.
4. Tricker's Regent oxford shoes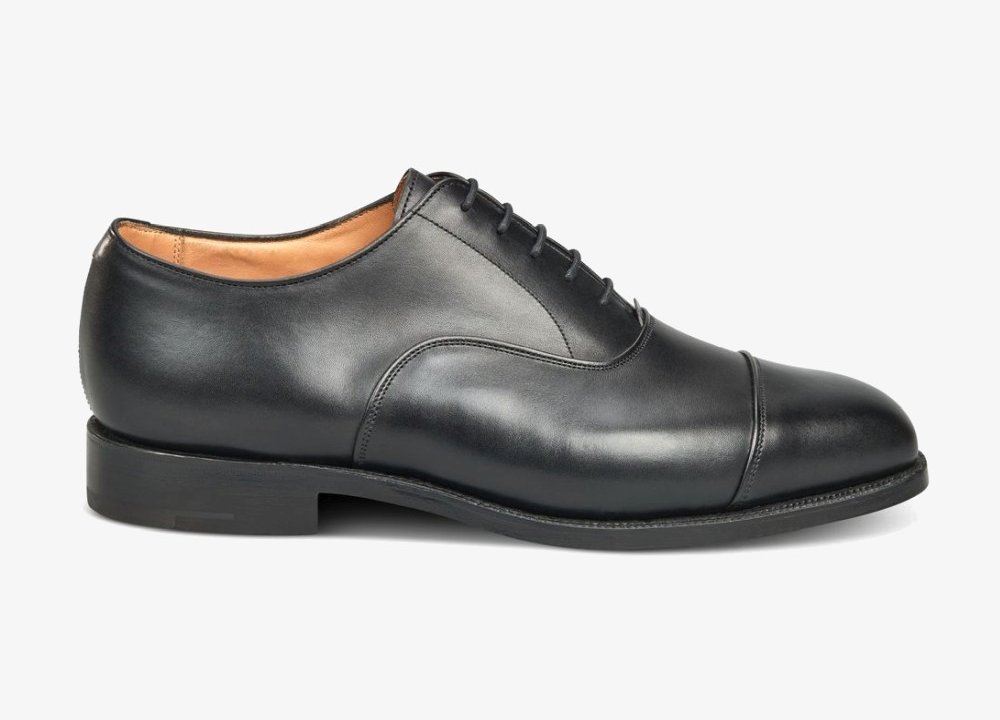 Now, let's move to something a bit less country and more town. Whether you're someone who's working in an environment that requires you to dress formally or just a casual guy who owns a single worsted wool suit, you need to have a pair of elegant oxford shoes like Tricker's Regent, for example.
Although they come only in two colors – black and burnished beechnut – it's more than enough to cover all your suiting needs. You can choose black for solid and formal business looks and beechnut if you want your shoes to stand out more and score additional style points. And both of these will look great with grey or blue suits.
5. Tricker's James suede loafers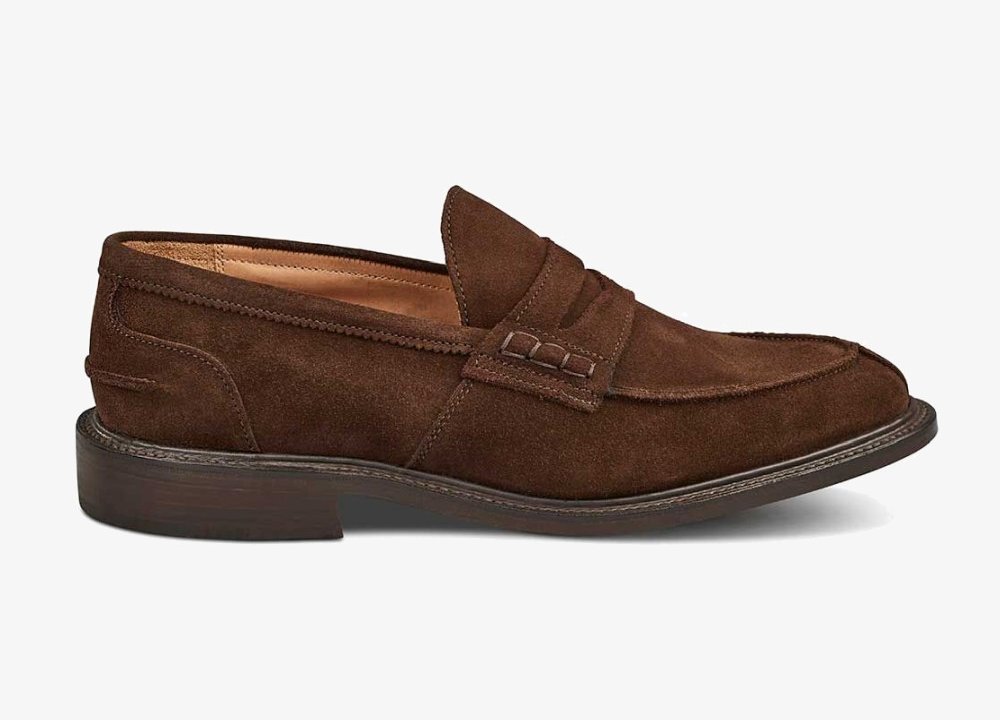 Last, but definitely not least, are the Tricker's James suede loafers in a beautiful chocolate brown color. These are thick-soled penny loafers with a wide welt edge that gives them a sturdy yet classic appearance.
James is a pair of loafers that you can wear all year round as long as it's not raining and the surface is dry, to avoid damaging their suede leather uppers. They are, of course, too casual for business suits but perfect for chinos, jeans, shorts, and going to look especially good with flannel wool trousers. Indeed, if it's not too cold, you can definitely wear them in winter too.