Loafers are probably one of the most stylish, comfortable, and versatile classic shoes that a man can own so it's no surprise that you should own at least a couple of pairs of them to suit your needs during the warm season.
To make your buying and matching choices easier we have prepared a short guide for you about the six most popular men's loafer styles, their similarities, and differences and how to wear them. So, go ahead, enjoy the read and find your perfect pair of loafers!
Penny loafers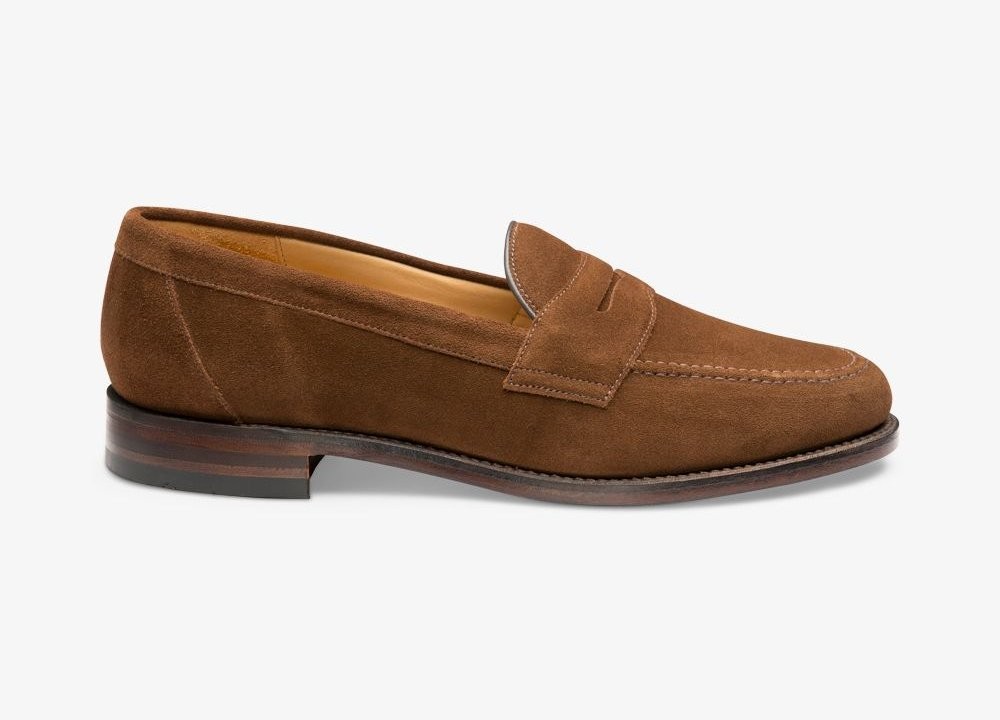 The penny loafer is the preppy footwear classic with a strip of leather across the front that could be used to insert two pennies to make an emergency telephone call (at least that's what one of the theories says).
How to wear penny loafers
Penny loafers are one of the most versatile loafer styles that you can dress up or down easily and it works with most outfits. You can wear them with a smarter attire like summer suiting, but you can just as easily match them with chino shorts and polo shirts or chinos and a button-down shirt.
Tassel loafers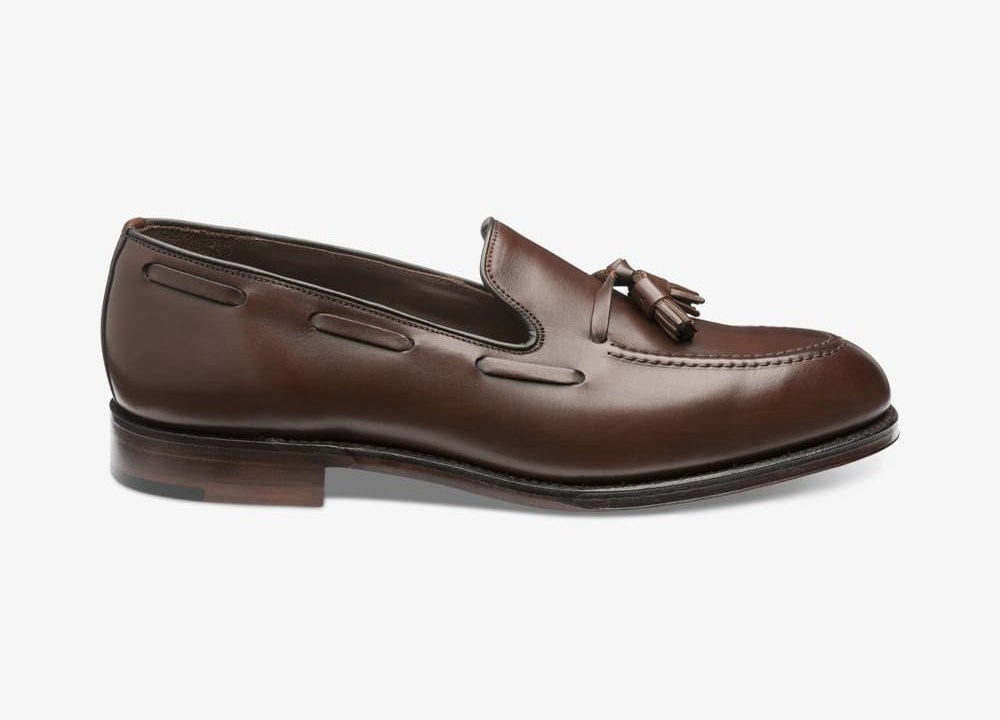 As the name suggests this style of loafers has leather tassels on the instep. Subtly decorated in comparison to the fairly traditional and minimal penny loafers, tassel loafers are dressy shoes that didn't sacrifice practicality.
How to wear tasel loafers
Now, this is the style that is quite contradictory. In the US it is acceptable to wear tassel loafers even with business suits, whereas in Europe this style is considered a casual one and is recommended to be worn with chinos and blazers at most in terms of formality.
Our recommendation is to err on the side of casual. Tassel loafers are much more suited for a night out or casual stroll at the beach, wearing shorts and a polo shirt. For business suits we suggest wearing oxford shoes.
Horsebit loafers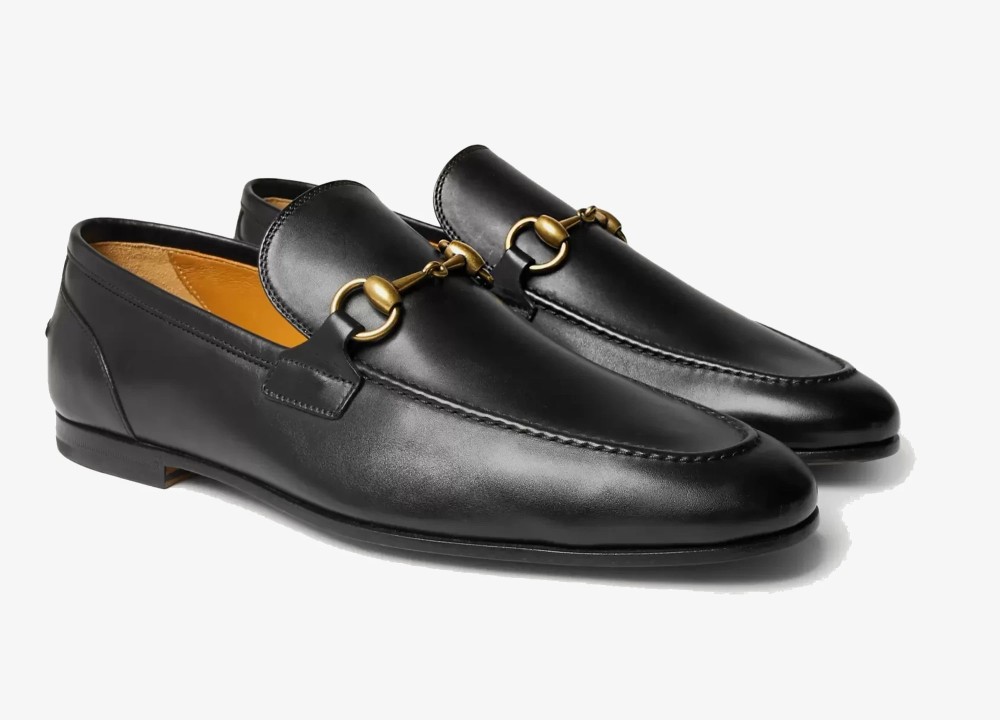 Horsebit – also known as Gucci loafers – is the most formal style of loafers with a metal strap in the shape of a horse's snaffle bit across the front of the shoe. Although the first horsebit loafers were black, now you can find them in various colors from various shoemakers.
How to wear horsebit loafers
Gucci loafers are the most formal of all the loafers and can even be worn with lots of outfits. Black, lined, polished leather loafers will be more formal, making them a perfect choice to be worn with a suit, whereas light brown suede ones will look great when worn with more casual outfits, for example, shorts and polo shirts.
Kilted loafers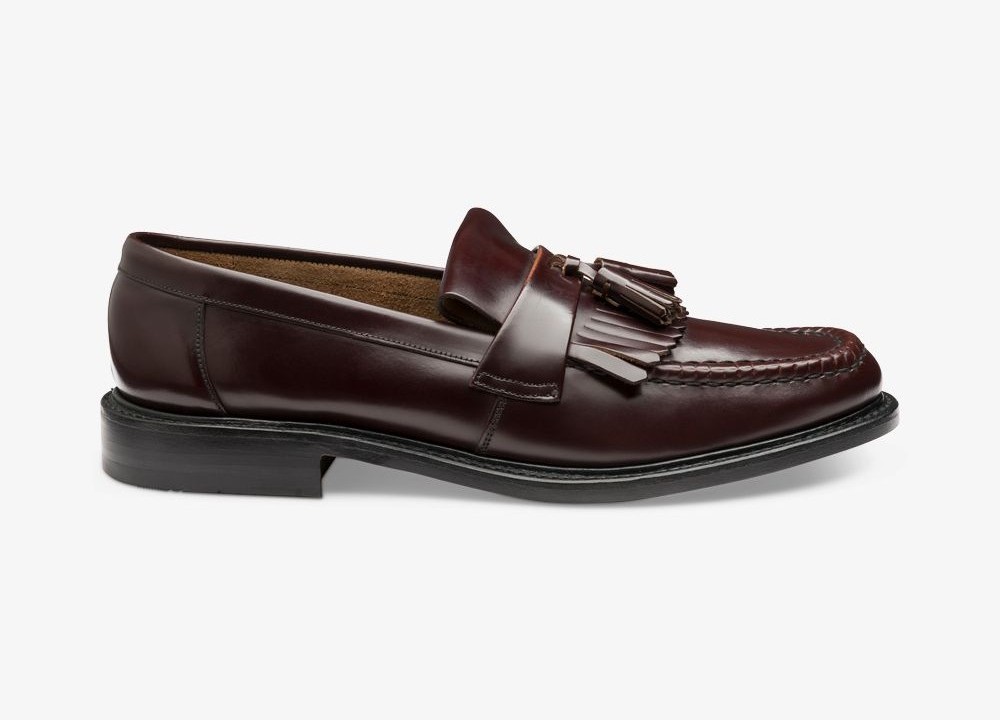 The kilted loafer is a loafer style with a decorative yet practical fringed leather strip across the front of the shoe. Kilted loafers can also have tassels, laces, or buckles, which makes them makes them less (tassels and laces) or more (buckle) formal.
How to wear kilted loafers
Either way, kiltie loafers are casual shoes and work best when worn with casual or business casual outfits. Kilted loafers are a great choice when you're going out for a brunch with friends or a date night with your special lady.
Belgian loafers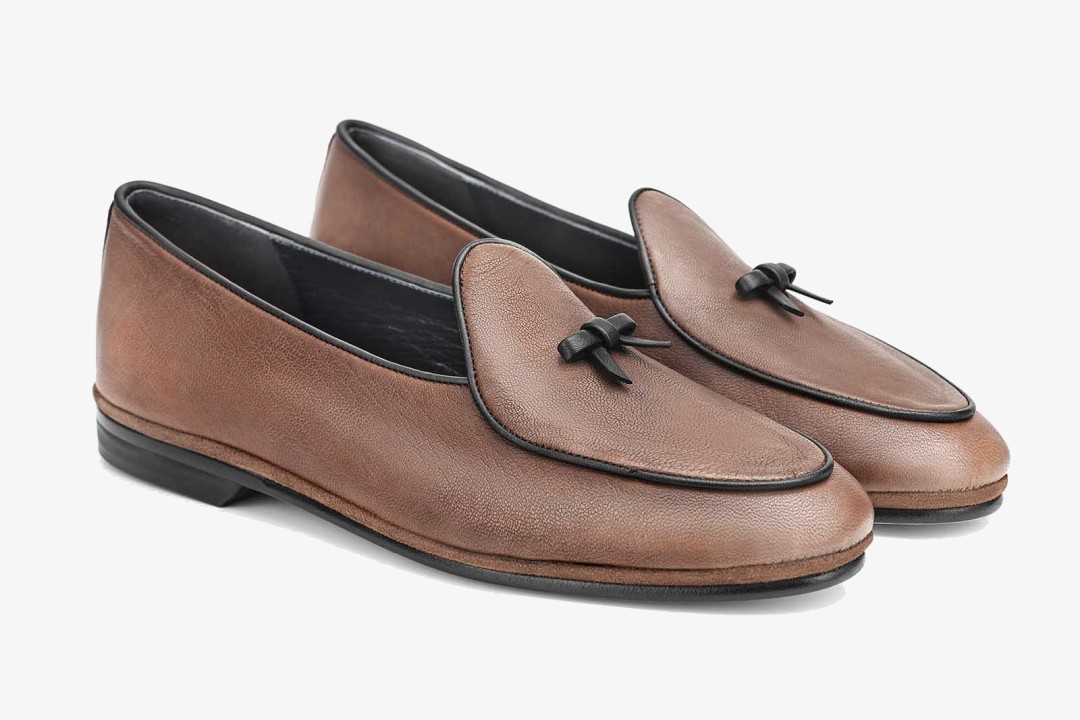 This is a modern and minimalistic style of loafers that has a small bow tie across the front. Belgian loafers are one of the most stylish and contemporary loafers and are definitely a perfect choice if you want to stand out and get some attention.
How to wear Belgian loafers
If they are made from suede or calf leather you can wear them the same way as you would wear tassel or penny loafers – casual or smart casual outfits. If they are made from velvet, they are intended for a Black Tie event indoors and should be worn with a tuxedo.
Opera pumps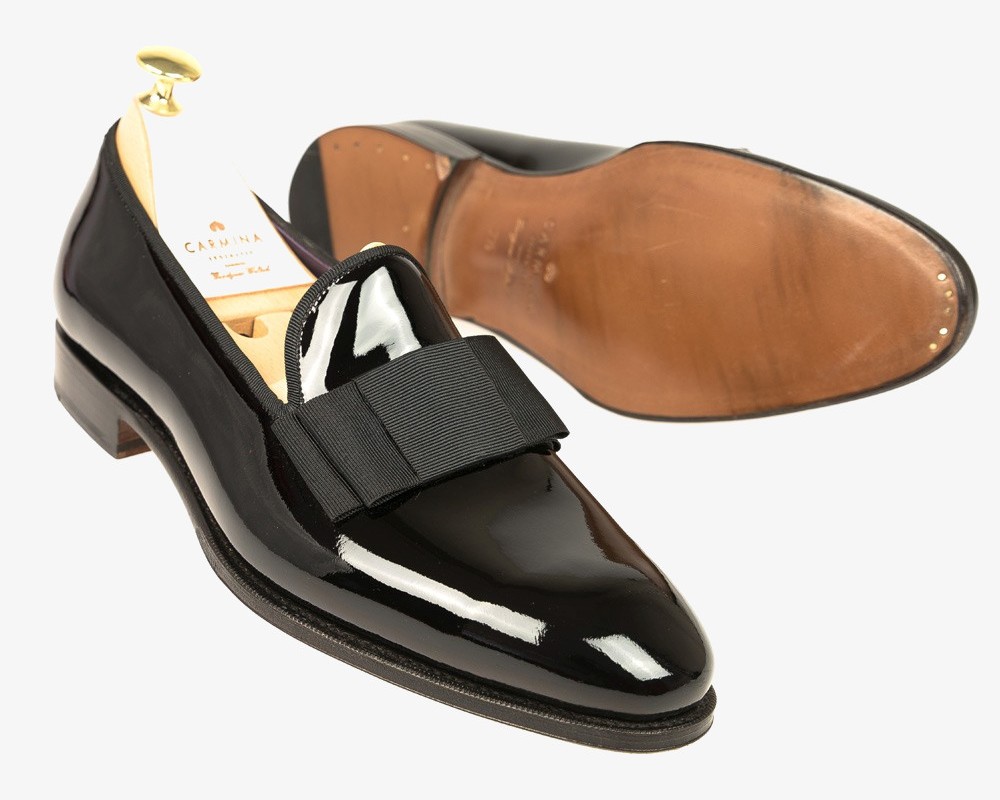 Opera pumps (or court shoes in the UK) are low-cut formal loafer that is typically made from black patent leather and either has a shoe buckle or a black bow as ostensible fastening on the vamp.
How to wear Opera pumps
Opera pumps are the most formal loafers and should only be worn with White Tie and Black Tie outfits.
Slippers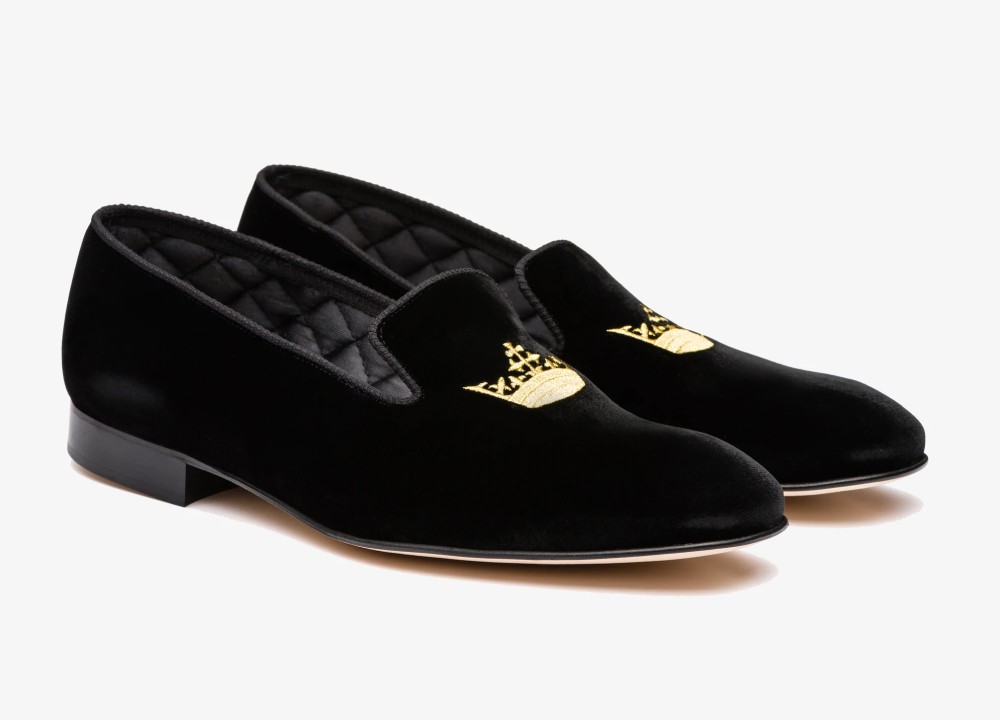 Loafers that are designed to be worn indoors are called slippers. They are usually made from velvet or suede, have a thinner leather sole and slight heel. They come in lots of colors and have embroideries, buckles, tassels, or other decorations on the vamp.
How to wear slippers
Depending on their style and price they can be either very formal or very casual. The more expensive ones, made from velvet are great for Black Tie events, whereas the cheaper and simpler ones can be worn at home with your pajamas if you like.