Today we're covering the top 5 men's shoes you need in your arsenal this season. From heavy-duty boots to casual sneakers – we'll be covering the best shoes that every stylish gentleman should have in his wardrobe this autumn.
1. Chukka boots
It's no surprise that chukka boots are on this list because they are one of the most versatile pairs of shoes that you can own. You can easily match them not only with different outfits but also wear them all year round. Autumn is no exception and you should definitely have a pair of chukka boots in your wardrobe. Wear them with jeans or flannel trousers for a sophisticated and elegant look.
2. Chelsea boots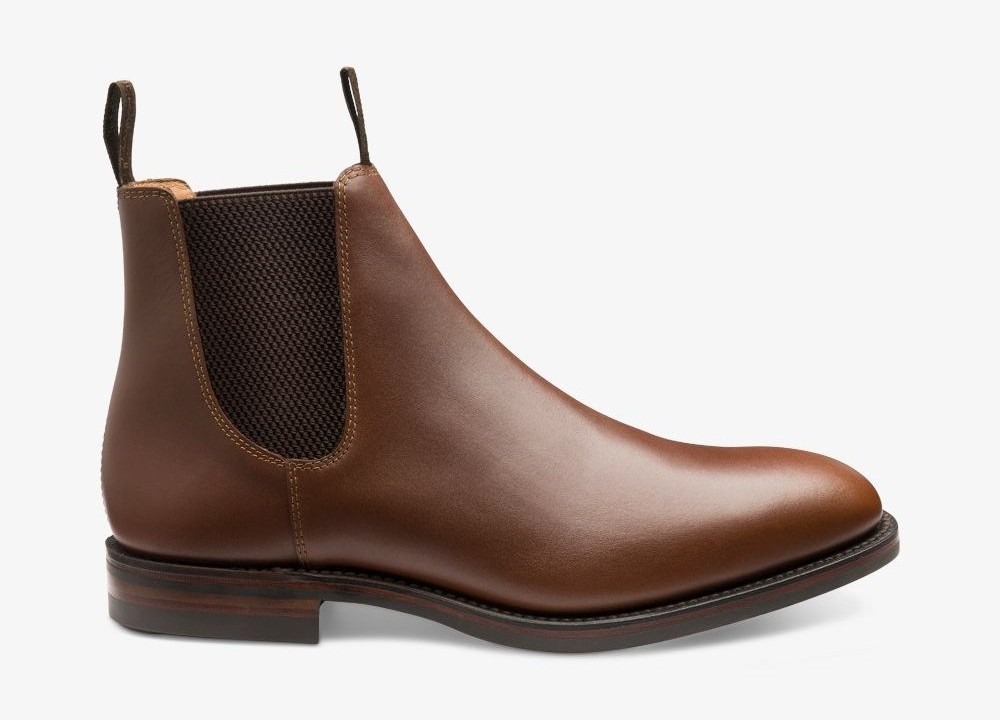 Tired of laces? Then grab a pair of Chelsea boots. Stylish and contemporary these boots will quickly become your favorite work to weekend shoe. Pair them with jeans for a casual and laid-back look or up your style game by matching them with a roll neck sweater and a glen plaid flannel wool suit. Opt for a medium brown pair which will let you wear them with both, light and dark trousers.
3. Derby shoes with Dainite sole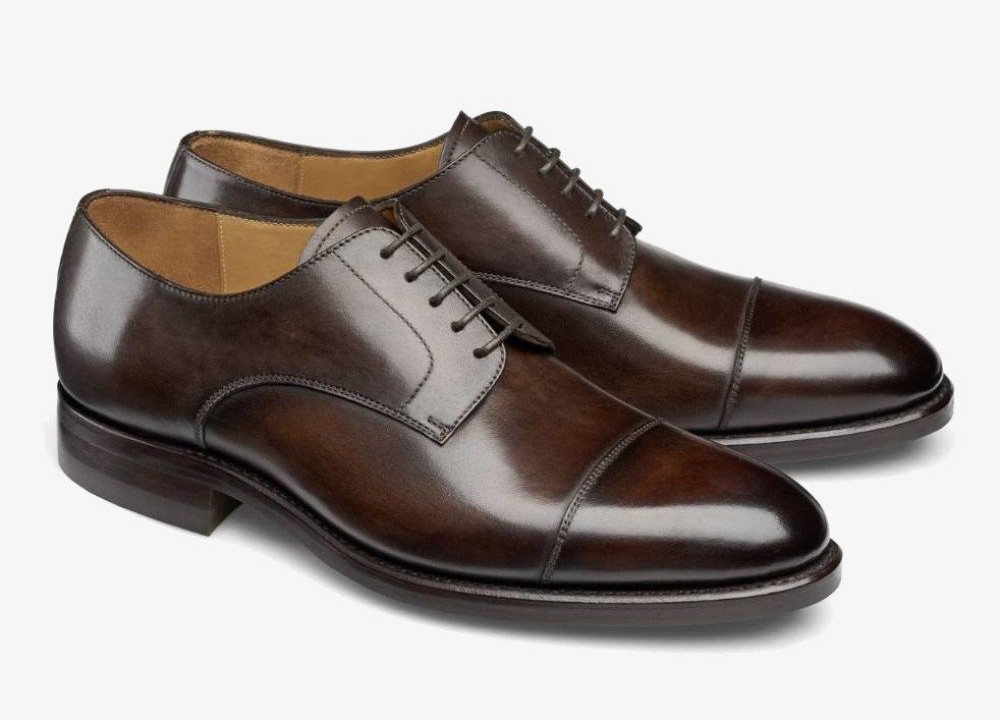 What would autumn be without a pair of classic derby shoes with a thick rubber sole that will protect them from the elements. Without a doubt, this is a pair that you should definitely have in your wardrobe. If you want something casual, you can pick brogues, if you prefer elegance and sleekness then cap toe or plain toe derby shoes will be a better choice. Just make sure that the shoes have a thick Dainite sole.
4. Desert boots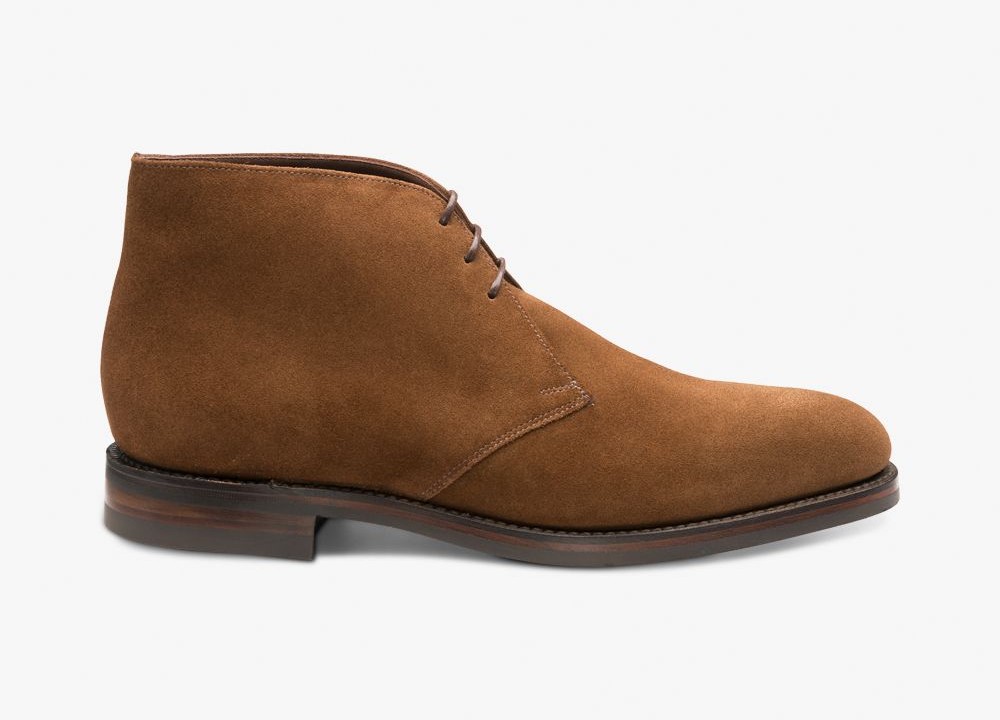 The cousin to your chukka boots, desert boots are also a very versatile pair of shoes. They look especially stylish when paired with tweed or flannel trousers and suits when the texture of the shoe complements the fabric of the trousers. The only thing that you need to keep in mind is that suede is not very fond of rain and puddles so try to wear them when it's dry. For those rainy days, it's better to stick with something made from calf leather.
5. Brown leather sneakers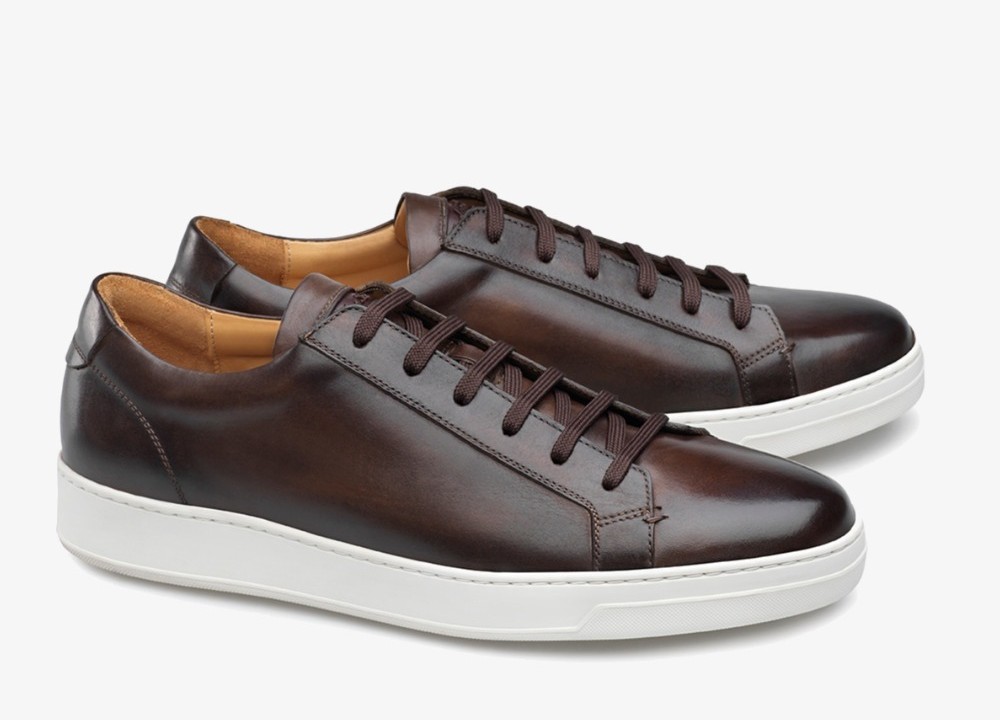 It's time to let your favorite sneakers get some rest and replace them with a pair of brown ones. These are going to be a much better choice because they will not only look better with darker trousers but also complement nature itself, among those colorful leaves and other earthy tones that you see in autumn. From a practical point of view, brown sneakers are also going to be much easier to maintain, because the stains will be less visible.