Ah, summer – that beautiful time of the year that is also a great excuse for a full-scale wardrobe revamp. Including your footwear. It's time to put aside those thick rubber-soled shoes and get something lighter for the warm season.
So what shoes you should wear when the sun starts to blaze and you start wearing shorts, linen jackets, and polo shirts? Well, here is a list of the five versatile and stylish shoes that every man should have in his summer wardrobe.
1. Suede loafers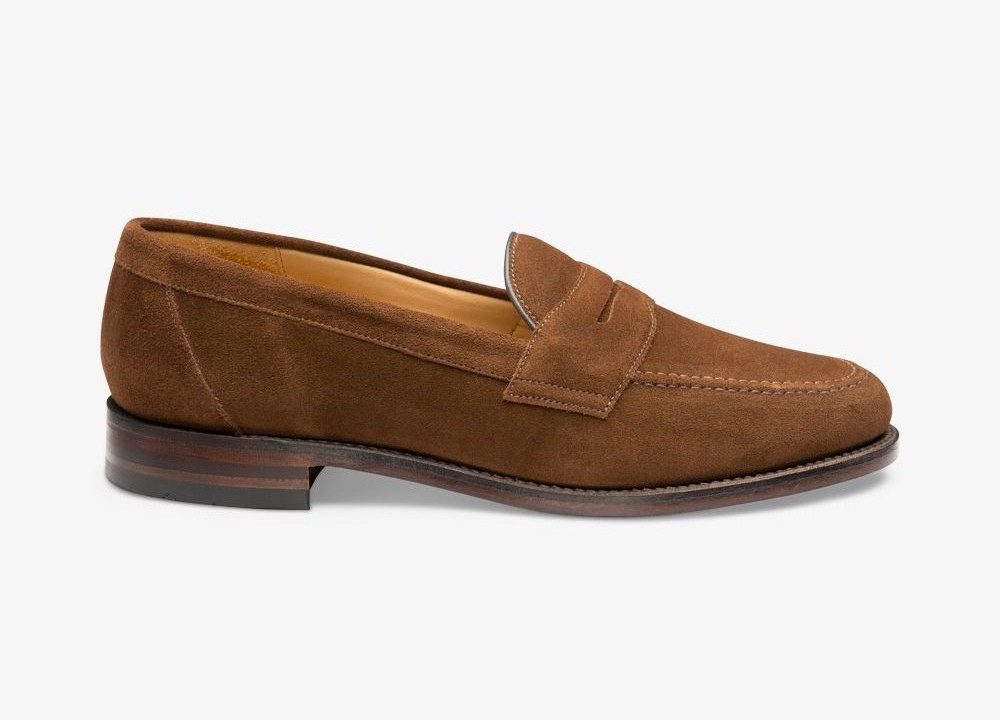 The perfect compromise between smart and casual suede loafers will work with most of your outfits, be it shorts and a T-shirt or a lightweight summer suit. It's up to you whether you choose penny loafers or tassel loafers, but we recommend the former option as it will be more suited for smarter outfits.
Choose a pair in a lighter shade of brown, which will work with all shades and textures of your clothing. And don't forget to wear shorter "no break" trousers so that loafers would be fully visible. So-called "invisible socks" are also mandatory to protect your feet and shoes from sweat.
2. White leather sneakers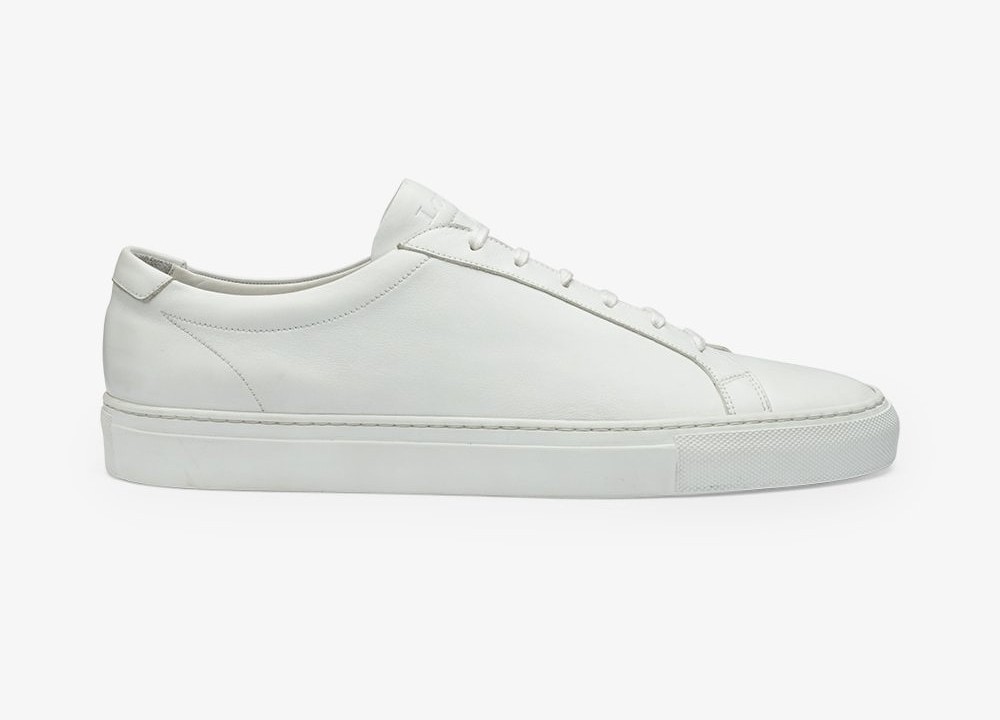 Sneakers, trainers, kicks – these shoes have lots of names, but no matter how you call them they will serve as the backbone to your summer casual wardrobe. In other words – all-round footwear, especially in the warmer months. We recommended choosing a pair that is made from leather and has a minimal amount of logos and decorative elements.
The great thing about white leather sneakers is that they're very versatile and can go with lots of different outfits – from shorts and t-shirts to summer suits. Just don't forget to keep them in a good state and invest in a hydrophobic spray and a cleaning kit.
3. Suede derby shoes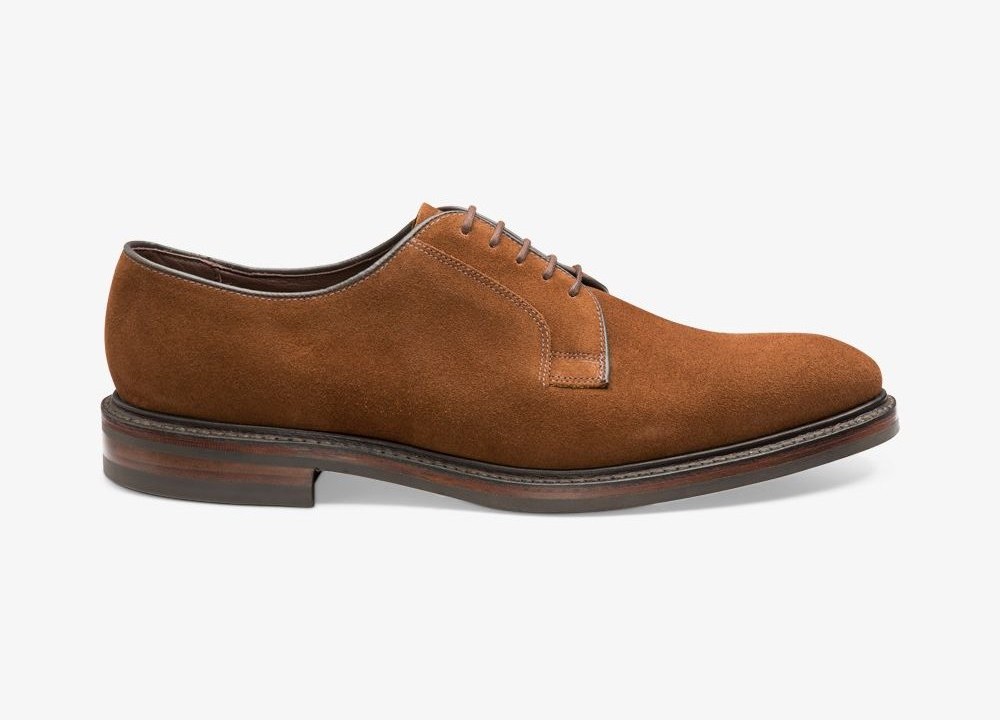 If the occasion calls for something smarter, then suede derbies are one of the best choices. You can wear them for everything from weddings to work summer parties. Our recommendation – suede derbies in a lighter shade of brown. Keep them minimal and try to avoid brogue decorations for a stylish, elegant, and modern look.
A well-made pair of suede derby shoes might be a bit pricey, but they will be a good investment if cared for properly. Treat your uppers with a spray protector and use a special suede brush to remove all the dirt that these shoes tend to pick up.
4. Boat shoes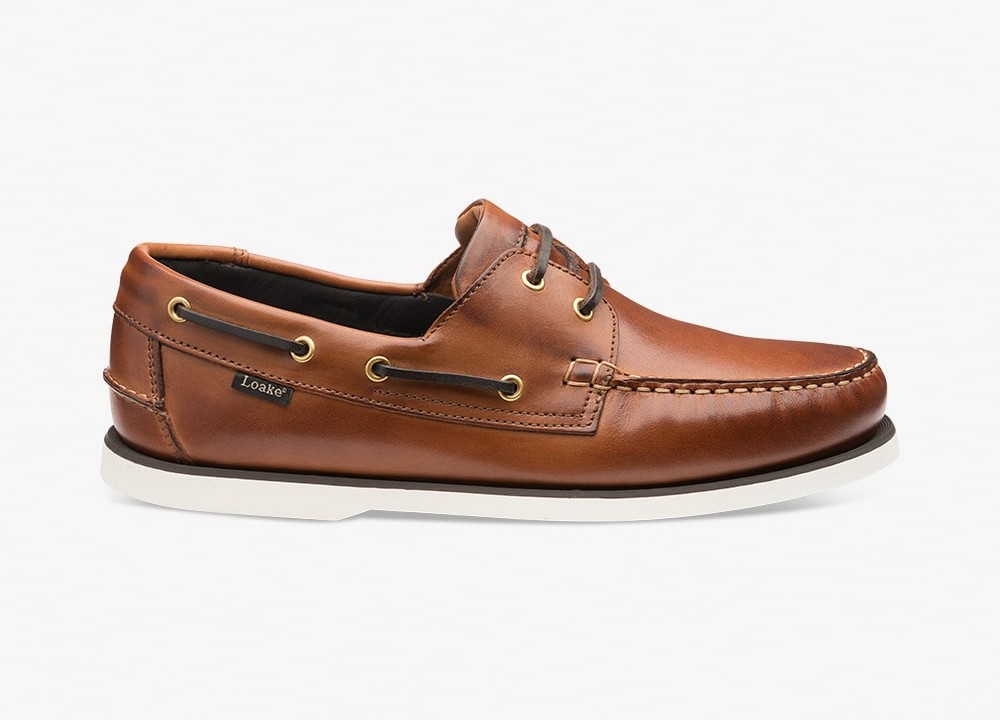 Boat shoes are one of the easiest footwear styles to slip on and go during summer. Invented almost a hundred years ago their design hasn't changed much, but that doesn't mean that they are old-fashioned – on the contrary, they have sailed back into fashion for the last couple of years.
Combine your boat shoes with lightweight tailoring for a stylish, Riviera-inspired look, slip them on with cropped or rolled up jeans for a more casual look, or just wear them with shorts and a polo or simple t-shirt – the choice is yours.
5. Espadrilles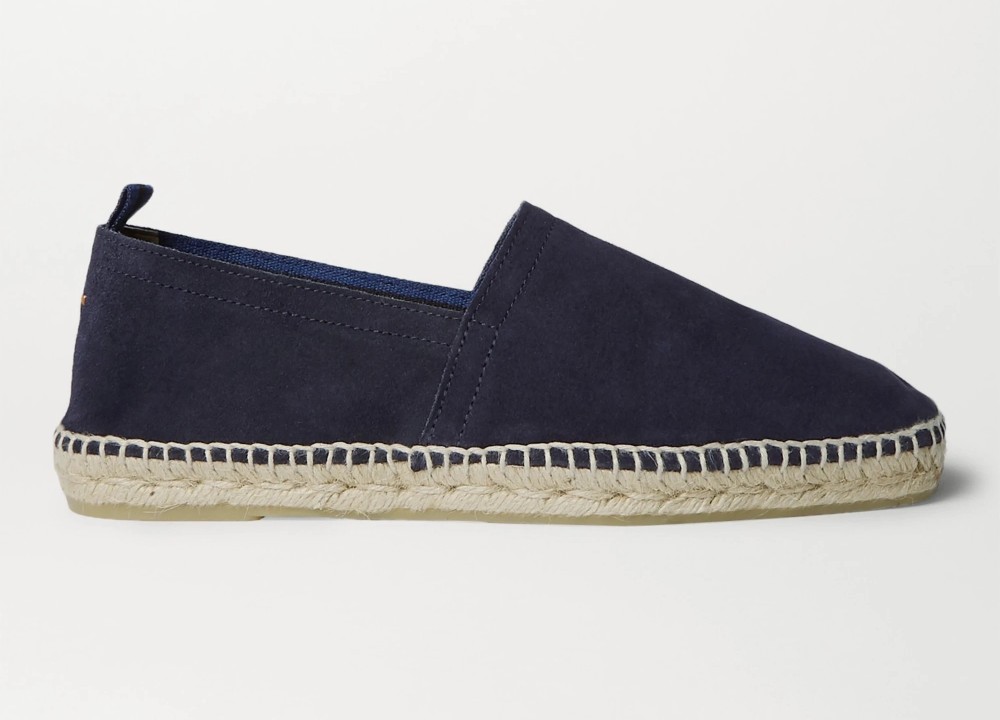 Although sandals are a great choice of footwear for hot summer days, they're not for everyone. And it's totally ok if you don't like them because there is another option for you that will let you feel the same summer vibes without having to show your toes – espadrilles.
Espadrilles are best worn with shorts and t-shirts for a laid-back casual look. If you want to spice things up a bit you can also try wearing them with a linen suit for a cool and stylish Miami Vice look. Just ensure that the suit fits you well and it's not going to rain anytime soon.