Winter boots may be a cold weather staple, but that doesn't mean they're easy to find. Especially, if we're talking about those that are stylish, warm, comfortable and durable. This might seem like mission impossible sometimes, but don't worry – we're here to help.
We have prepared a list of four versatile men's winter boots that you can wear during winter. So, go ahead and find the style that suits you best below, along with the recommended ways of wearing them.
Hiking boots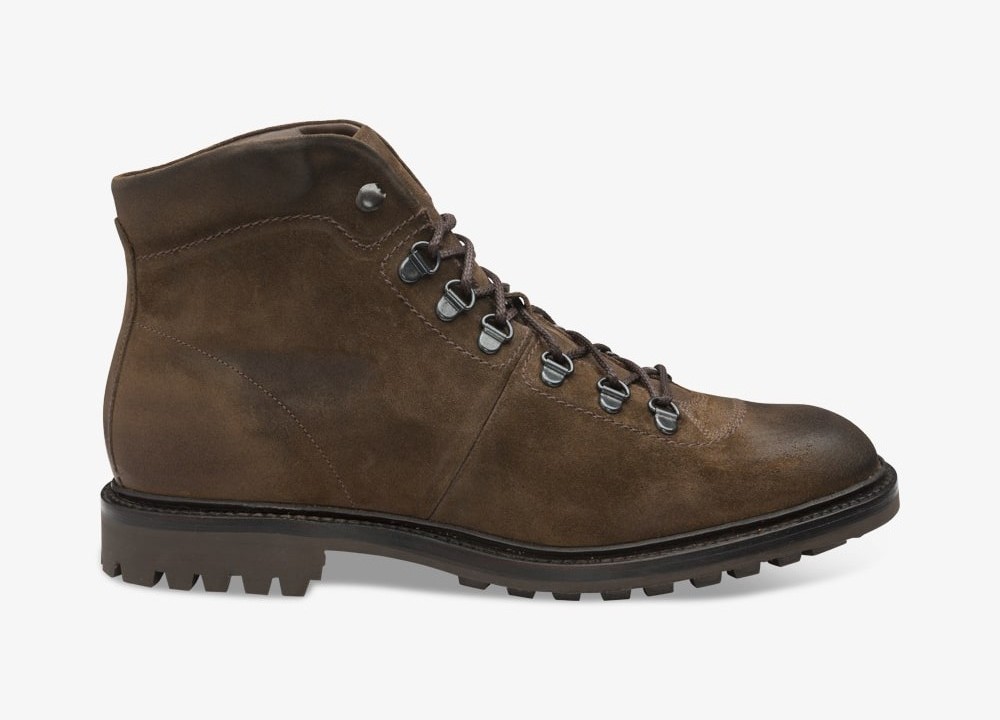 Whether you are planning an adventure in Norwegian fjords or just like to stroll in the city in winter – hiker boots will be a perfect choice in both cases. They usually come in a wider fit, are very comfortable and allow you to wear thicker socks, which means that your feet won't get cold even if the temperature falls below zero.
Team them with other menswear staples like raw denim, corduroy, moleskin chinos or flannel shirts and cable knit sweaters. Or be bold and pair them with a flannel suit – just not for your next job interview, probably.
Brogue boots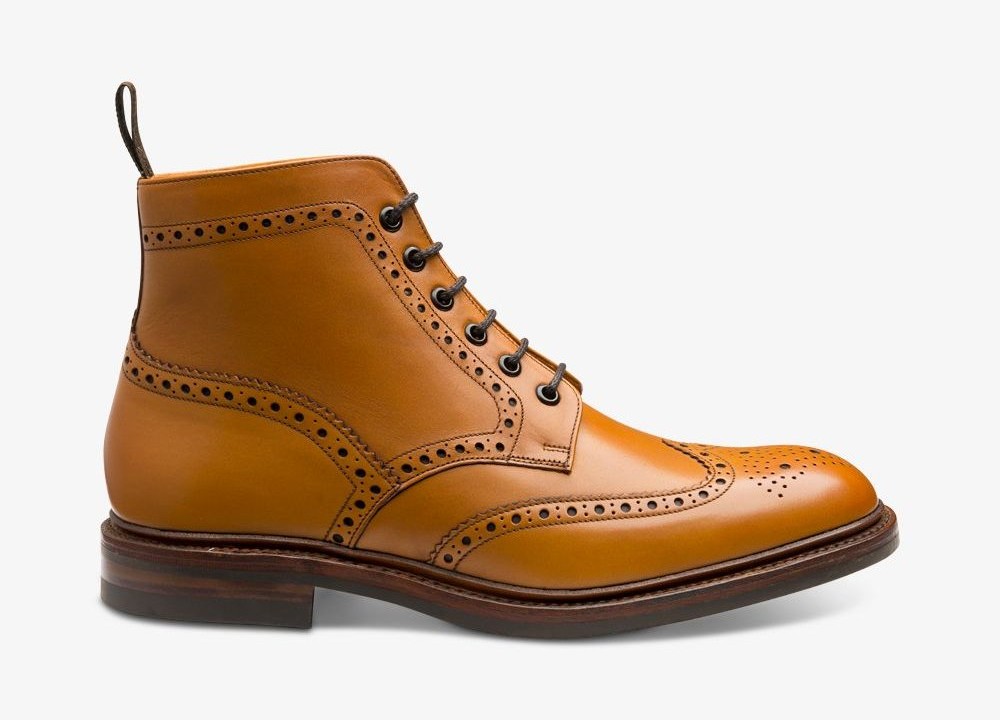 If your Norwegian fjords adventure is postponed then you can choose a subtler way to infuse your winter look by wearing brogue boots. They come in a variety of colors and shapes, which means that it will be quite easy for you to find the one that you like and that fits well.
You can wear your brogue boots with any outfit you might normally wear with traditional brogues. Navy denim jeans and tan brogue boots are, of course, one of the classic combinations, but you can definitely experiment and, for example, pair dark brown or black pair with heavier wool suiting, and smart trousers.
Suede Chelsea boots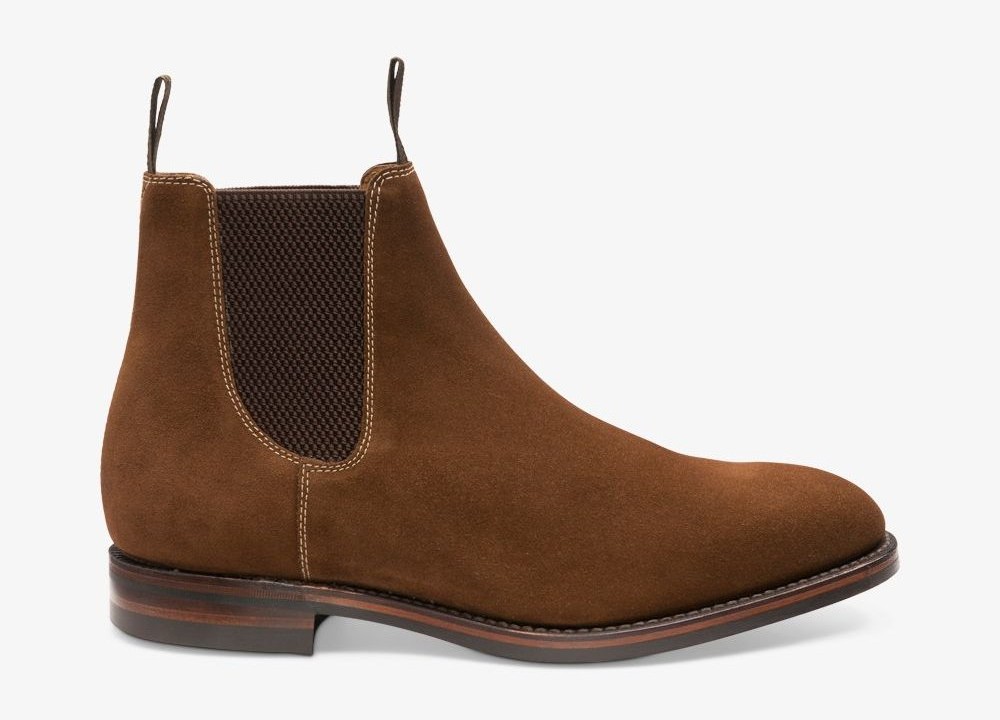 Suede Chelsea is, actually, one of the most versatile boots you can buy. You can match them to different outfits and also wear them during all seasons too. The right pair looks just as good worn with a flannel suit in winter as it does with skinny jeans and t-shirt in summer.
Just remember that suede is a delicate material that is hard to keep pristine in harsh winter conditions so don't forget to clean and spray with protector your Chelsea boots regularly. The rubber sole is also a must because the leather one will be destroyed by dirt, snow and salts in no time.
Toe cap boots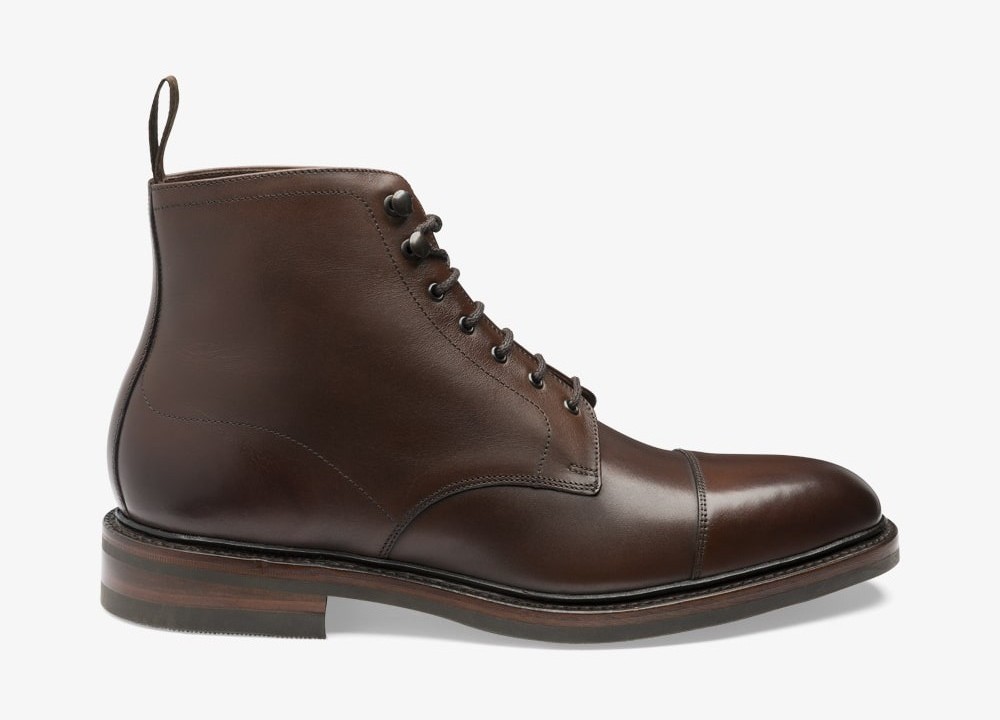 Toe cap boots are also a nice addition to your shoe rotation in winter because they usually are the most formal looking ones, which means that they are a perfect pair to wear with your business suits and smart casual outfits.
Opt for a more elegant look like Loake Hyde or Loake Roehampton because smooth leather and elegant last make them look like classic derby shoes when the boot-top is hidden by trousers. In terms of color, brown is, of course, the most versatile one, but if you're looking for something more stylish, then oxblood will probably be a better choice for you.