So, the day has come, and you have received a card or email, which says that you are invited to a Black Tie event. You probably already know that the proper suit for this event is Tuxedo, but do you also know which Black Tie shoes to wear? If no, then read this guide to find out.
Black Tie required event
The strictest of all Black Tie events, this one requires a specific type of shoes, without any room for interpretation. So, in this case, you have two options – black patent leather oxford shoes (black patent leather derby shoes are not acceptable) or patent leather opera pumps.
Patent leather Black Tie oxford shoes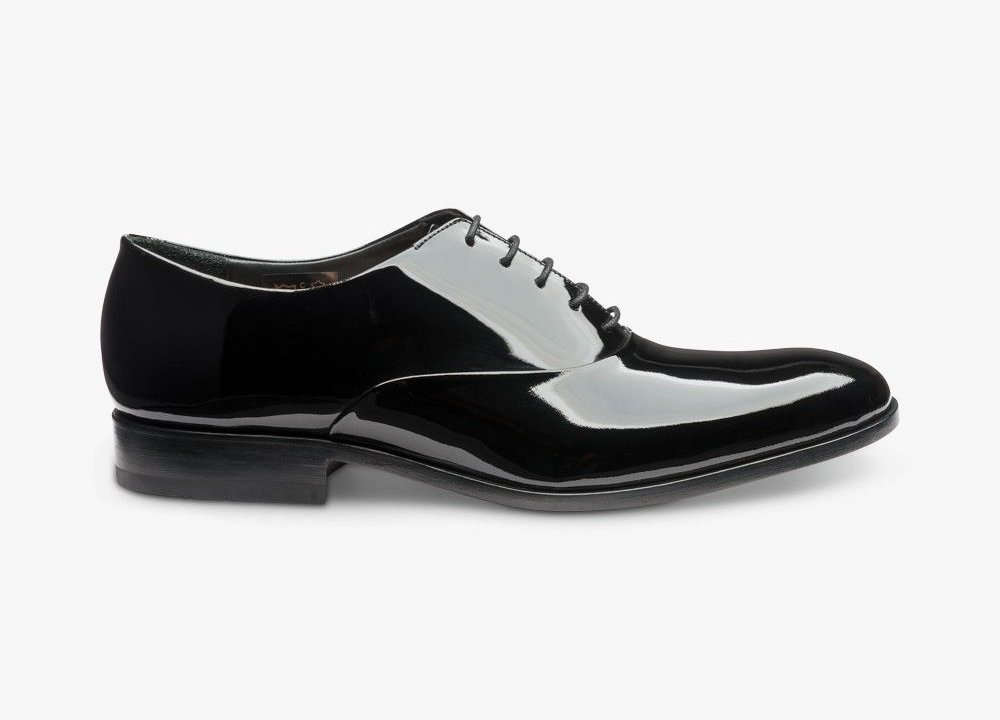 Black patent oxford shoes are a more popular choice because they're quite easy to find – almost any decent shoemaker has them in their collection. If you're looking for one pair of Black Tie shoes that you can wear to any Black Tie event then this is the one.
Patent leather Black Tie opera pumps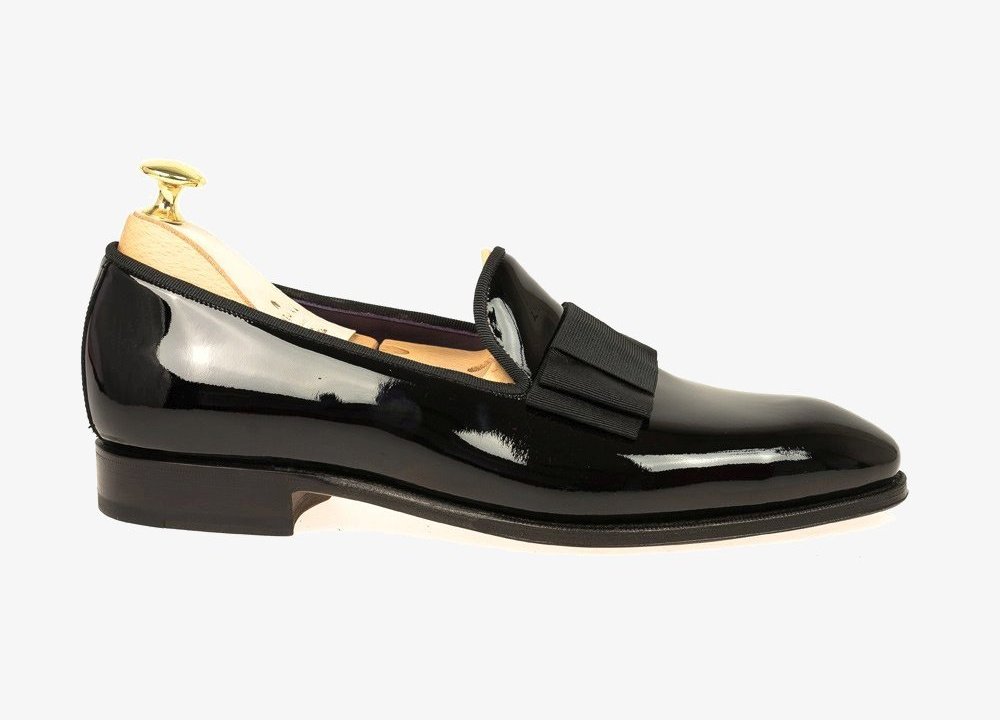 Opera pumps, also known as court shoes, on the other hand, are much harder to find and will really stand out in the crowd. A perfect choice for those who have style and aren't afraid of attention.
Black Tie optional event
For a Black Tie optional event, you can wear a tuxedo, but it's not a requirement. If you decide to wear a tuxedo anyway, then you can wear the same shoes as in the above example or pick something less strict – black calf cap toe oxford shoes or black patent leather derby shoes.
Patent leather Black Tie derby shoes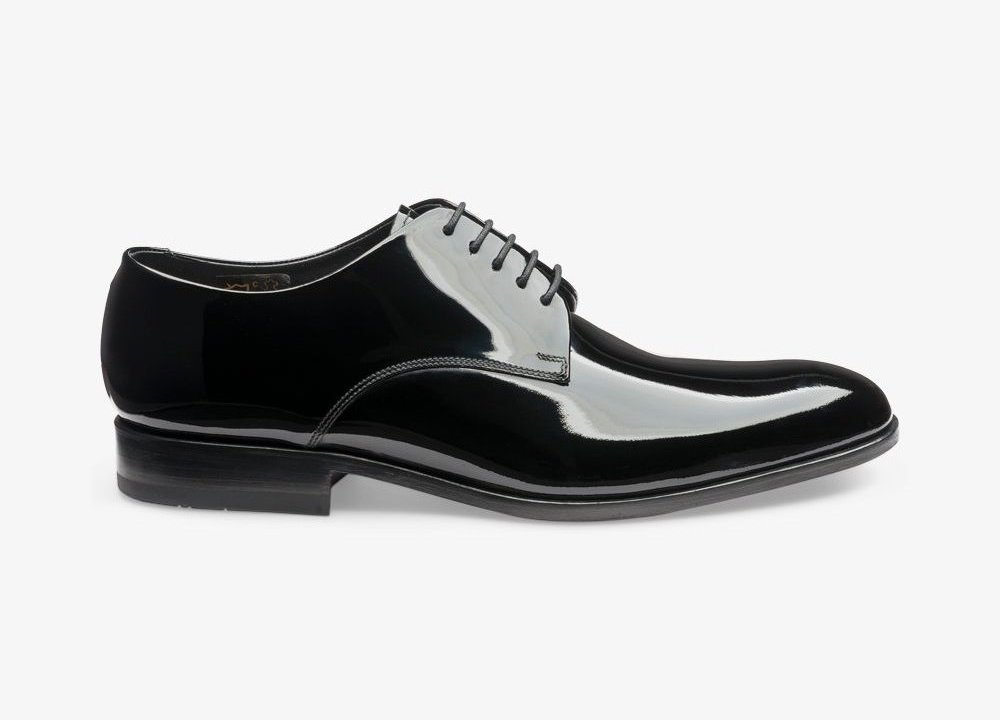 Patent leather derby shoes are a very elegant and solid-looking option for all those Black Tie events, where the dress code is not that strict. Wear them with your tuxedo, when going to a Black Tie optional/preferred event.
Calf leather toe cap oxford shoes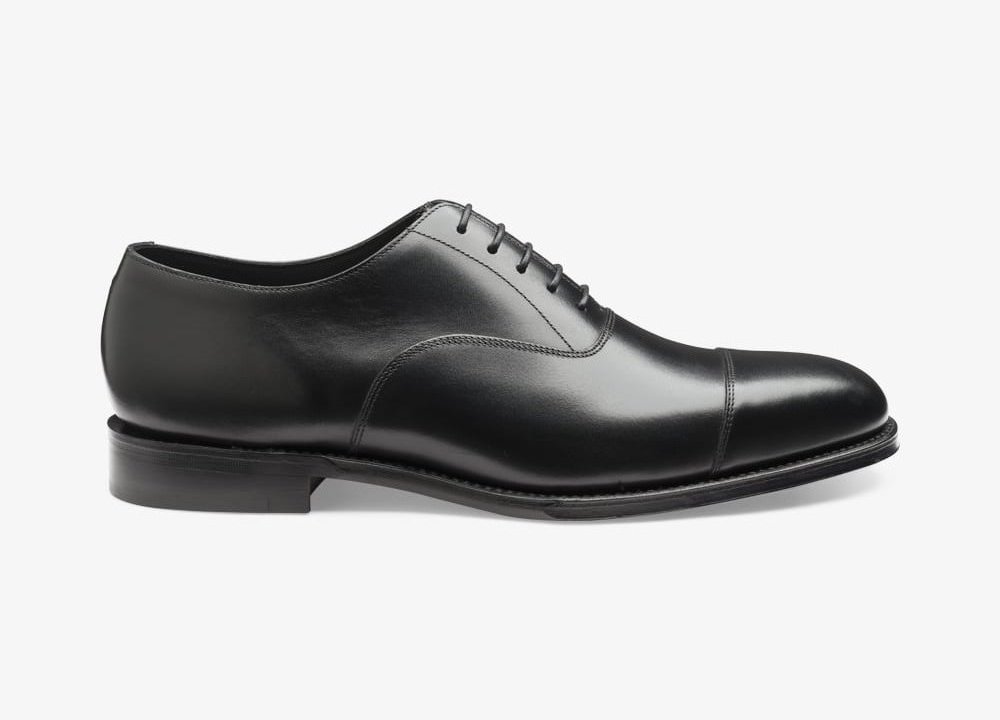 If you don't want to purchase Black Tie shoes or don't have the budget, you can wear black leather toe cap oxfords with leather soles, but with one condition – they must be polished really well. You can do it yourself or purchase a pair of oxford shoes that are made from polished leather to save your time.
You are the host of a Black Tie event
When you're hosting a Black Tie event or participating in one that takes place at someone's home or indoors and you won't be walking outside, you can choose another alternative – velvet tuxedo slippers.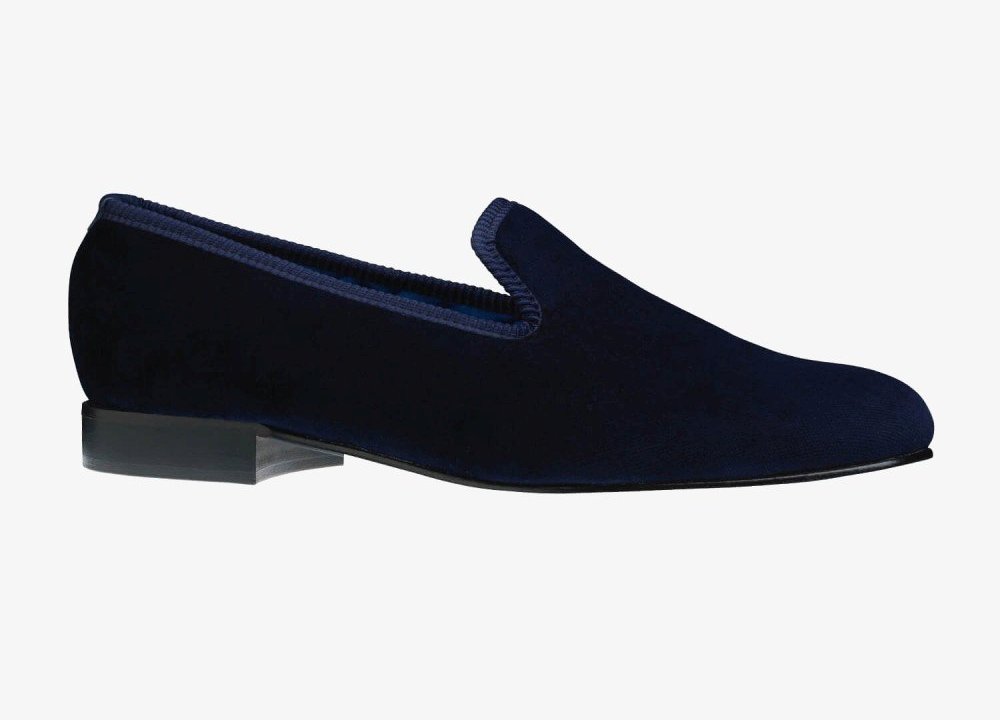 Velvet slippers are a great choice if the Black Tie event is indoors. They usually come in dark colors and can sometimes have embroidery on the uppers. It can either be your family or club crest, coat of arms, or just some generic embroidery.