Matching your shoes to your belt is definitely not rocket science, but for some reason, this style aspect is quite often forgotten by men. Most of the time it's not going to be a game-breaker, but in some cases, it's going to really influence your overall style in a bad way.
To avoid this unnecessary style misunderstanding, we have prepared a shoe and belt matching guide, where we unravel some strict old-school outdated rules and introduce more flexible ones together with useful tips and tricks so that your shoe and belt game would always be spot on.
Matching belt and shoes style
This a simple one – the style of your shoes and belt should be similar. In other words, the more formal are your shoes the more formal should be your belt. And vice versa – casual shoes require a casual belt.
So, If you're thinking about wearing a braided canvas belt with oxford shoes you might want to change your mind because that combination will never look good. In this case, you should either wear a pair of desert boots or leather sneakers or change your casual belt to a dress belt.
Matching belt and shoes material
This rule is also simple – your shoes and belt should be made of the same material. This is especially important when wearing formal shoes made from calf leather, where it's recommended to wear a belt made from calf leather as well. The same rule applies to suede, but it is also possible to wear calf leather shoes with a suede belt and vice versa.
With casual outfits, the rule becomes more flexible, because you can try and mix and match various fabrics. For example, you can wear a braided canvas belt with leather sneakers or casual loafers. Just be sure that they are also similar in style and you'll be ok.
Matching belt and shoes color
And the third thing that you need to keep in mind when matching your belt and shoes is their color. In some cases, the belt should be the same color as your shoes, but in others, this rule becomes unnecessary and sometimes should be avoided to prevent creating some odd-looking combinations. So, let's take a look at each of those scenarios in detail.
Black shoes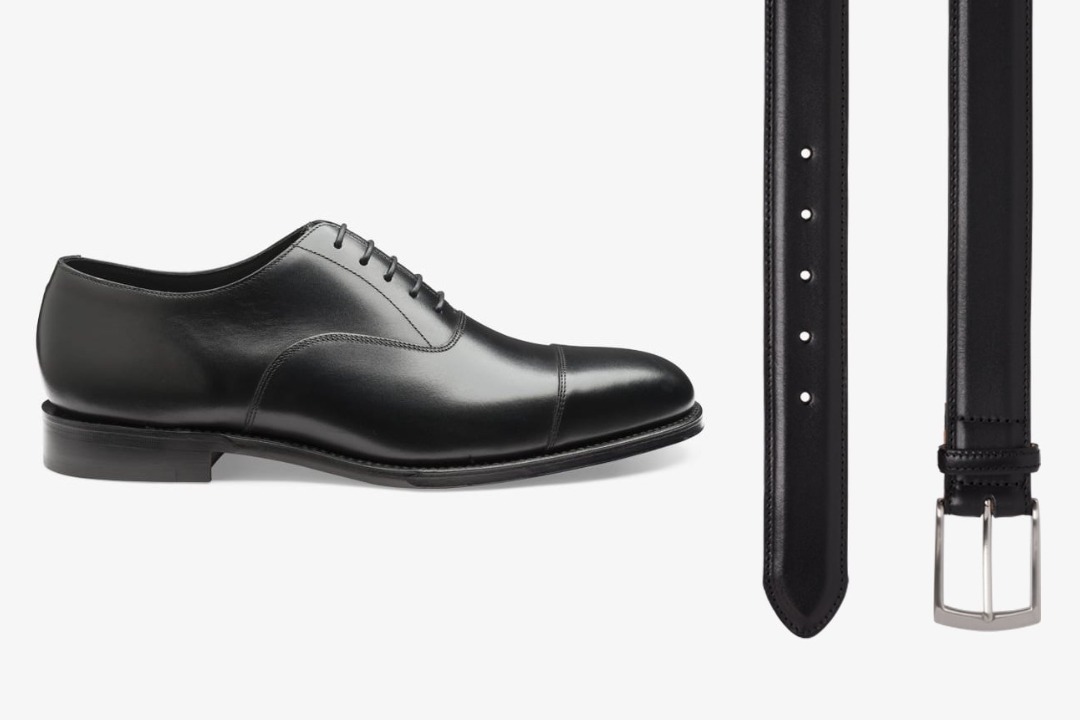 The simplest scenario in which a black belt is without a doubt the best choice. This is especially true when wearing black formal dress shoes as any other color would look way worse. Even when wearing casual black sneakers, a black belt would still be the best choice if its style is casual.
Dark brown shoes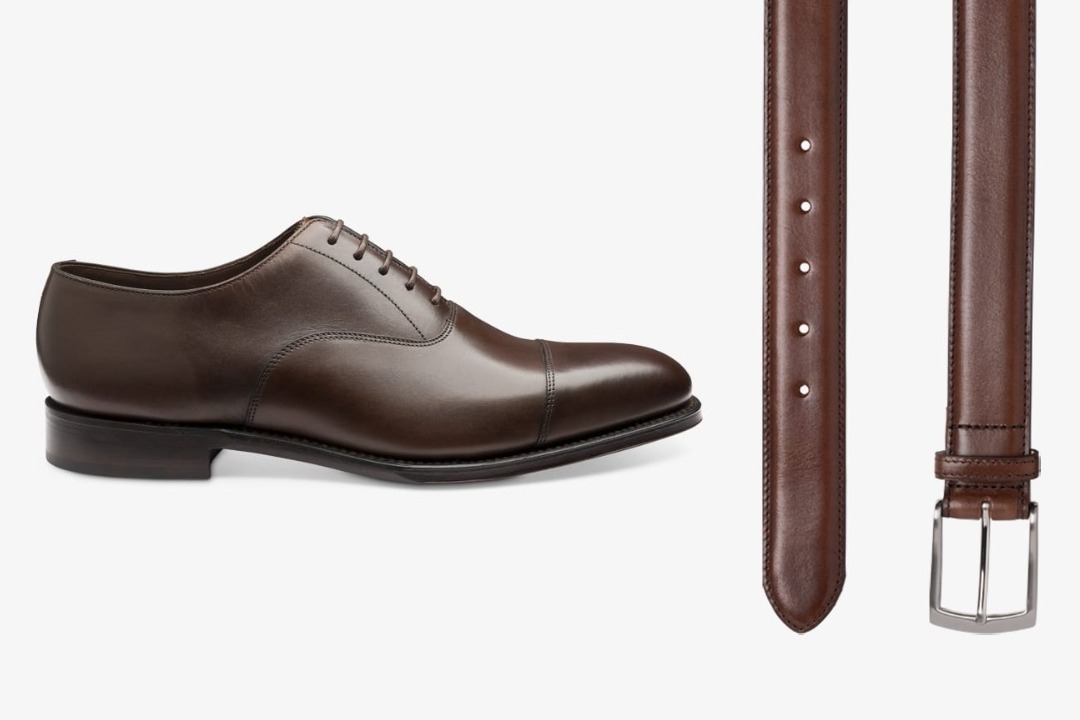 We recommended wearing a dark brown belt with dark brown shoes. The color does not have to be exactly the same, but it should be dark. Although most good shoemakers are also offering belts in the same colors as their shoes it is up to you whether you want that perfect match or not. Wearing a belt of similar dark brown color is totally fine.
Brown, light brown or tan shoes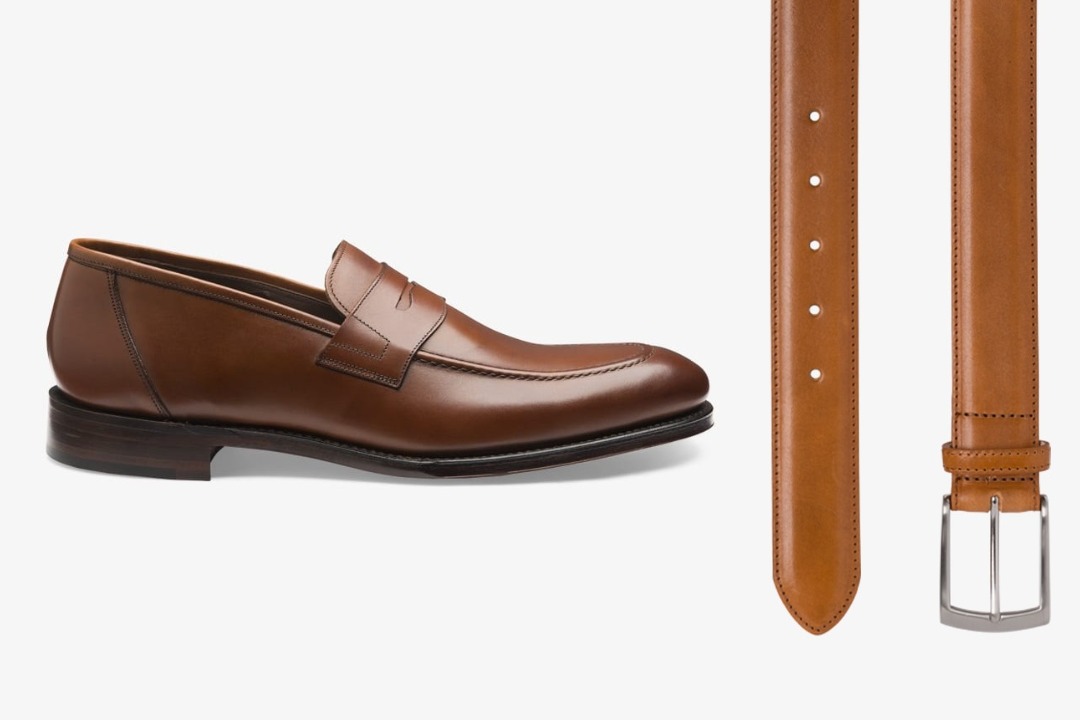 Now, this is the first step where improvisation comes into play. You can definitely wear the belt in a similar color and shade as your shoes, but it is also ok to pick something lighter or darker in order to spice things up a bit. Tan shoes, for example, will look great with a tan belt, but you can also wear a light brown belt if you don't want to match shades and colors perfectly. Just be sure that the colors have the same hue. For example, if the shoe color is tan, then your belt should also have that yellowish hue as well.
Oxblood or burgundy shoes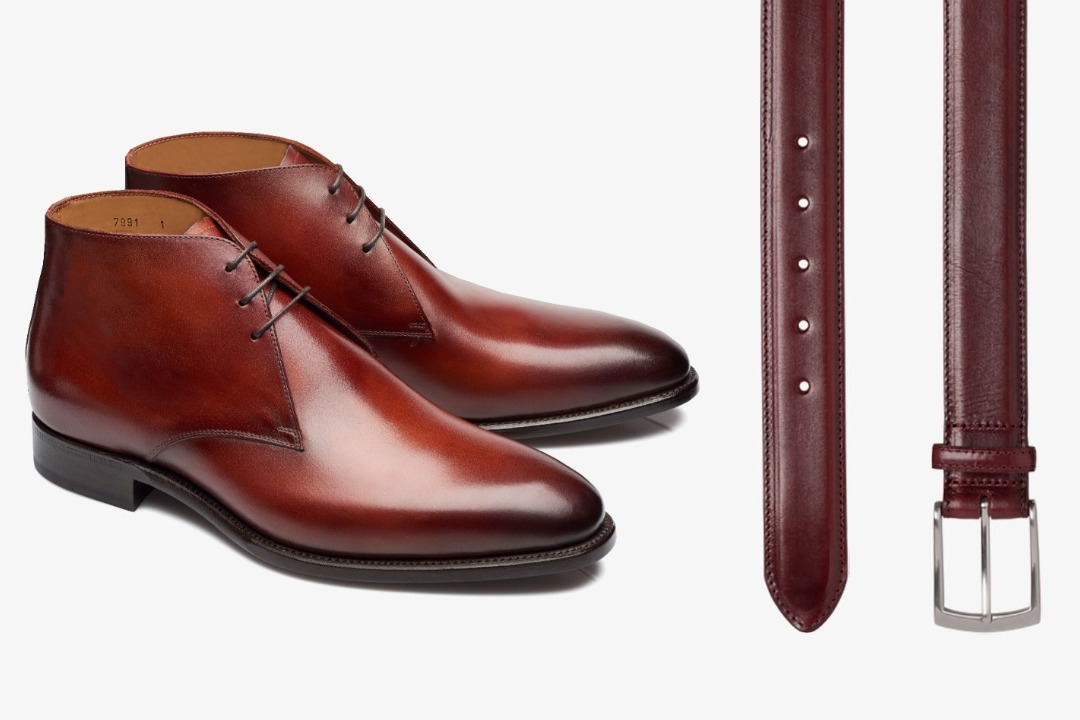 If you're wearing shoes in any of those shades, then the best choice is the oxblood or burgundy belt. Not something bright and shiny, but a subtle dark red shade. Basically, the darker the better, because in this scenario we don't want too much attention to your belt, because you will already be wearing statement shoes. Even though oxblood or burgundy can pass for a type of brown to some of us, it has redness that makes this color more distinct than brown. Having both brown and oxblood or burgundy in a single outfit can be a bit too attention-grabbing.
Blue shoes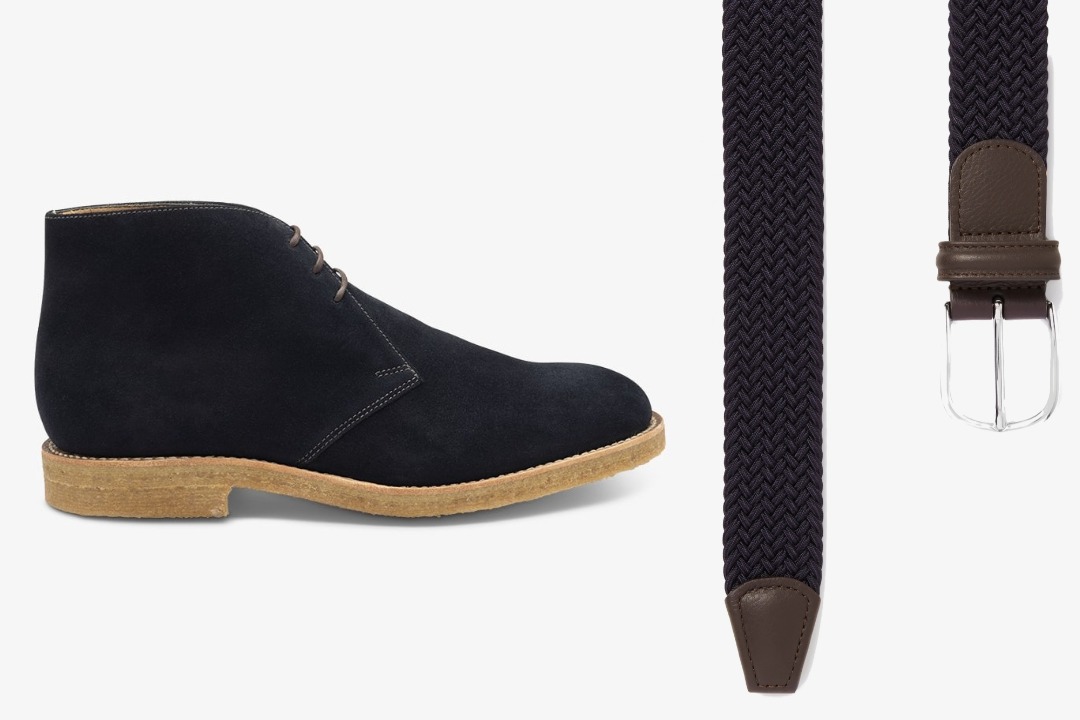 On those rare occasions, when you are going to be wearing blue shoes, your best choice would also be the dark blue belt. Another good option would be a black or dark brown belt. Those two colors would complement your shoes nicely and won't draw too much attention to your belt. Which one to chose depends on the colors of your outfit. If your outfit is black or grey, then choose a black belt, if it has shades of brown, then a brown belt would be a better pick.
White sneakers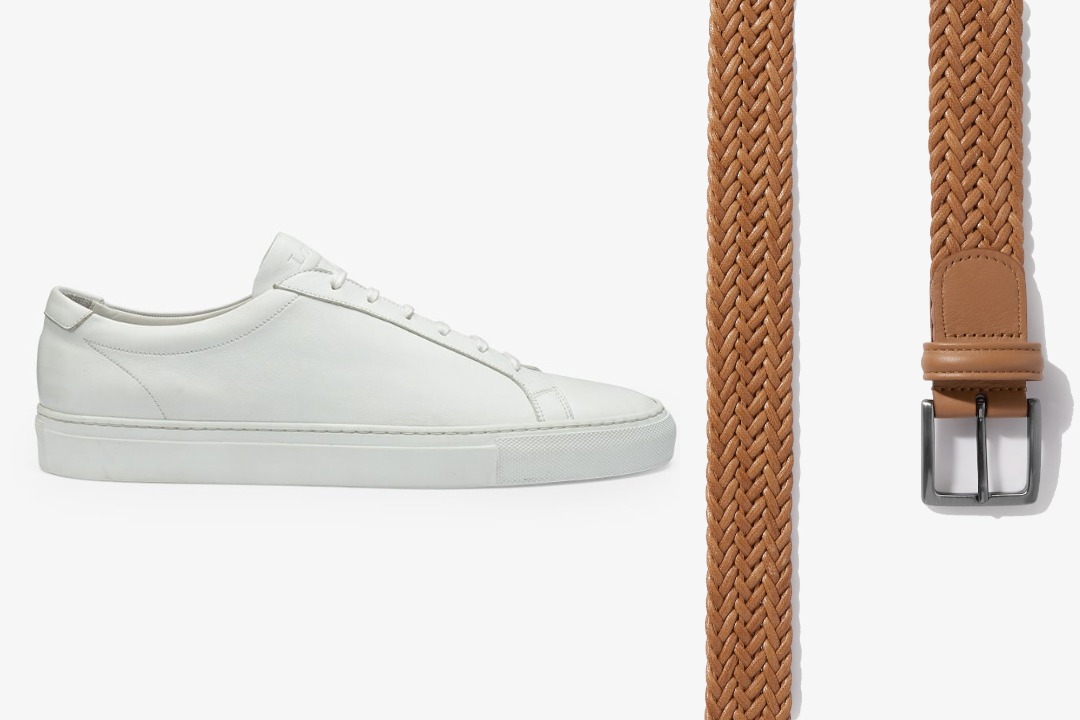 Now, this is a tricky one, because it's quite obvious that the white belt is no going to be a good choice in this case. So, what is the best belt color for white sneakers then? The answer is simple: match the belt with the rest of your outfit. For example, if you're wearing black trousers, then a black belt would be a great choice. Whereas with beige or olive trousers a brown belt would be a better pick. It's totally up to you, as long as the belt style and color complements your whole outfit.