Winter is coming and for those of us who live in northern territories, it will mean snow, slush, salt, and cold weather. Heavy duty knits, sturdy boots, and overcoats are a great way to counter that in general, but what do you do if you have to wear a suit? Boots seem to be the best choice there, but can you wear them with suits?
And the answer is yes, you can, but you have to know what you're doing. A pair of hiking boots will counter snow and mud, but they will look horrible with a suit. So how exactly can you match casual boots with a formal suit, look stylish, and still be able to counter the winter? Well, it's not as difficult as you might think if you follow a couple of simple rules and guidelines.
The right type of boot
The right type of boot is, first of all, the one that's of high quality. There are certain styles that pair better with suits, but no matter your preference be sure to purchase high-quality boots. So, without further ado, let's check the 3 best boot styles to wear with a suit.
Chelsea boots and suit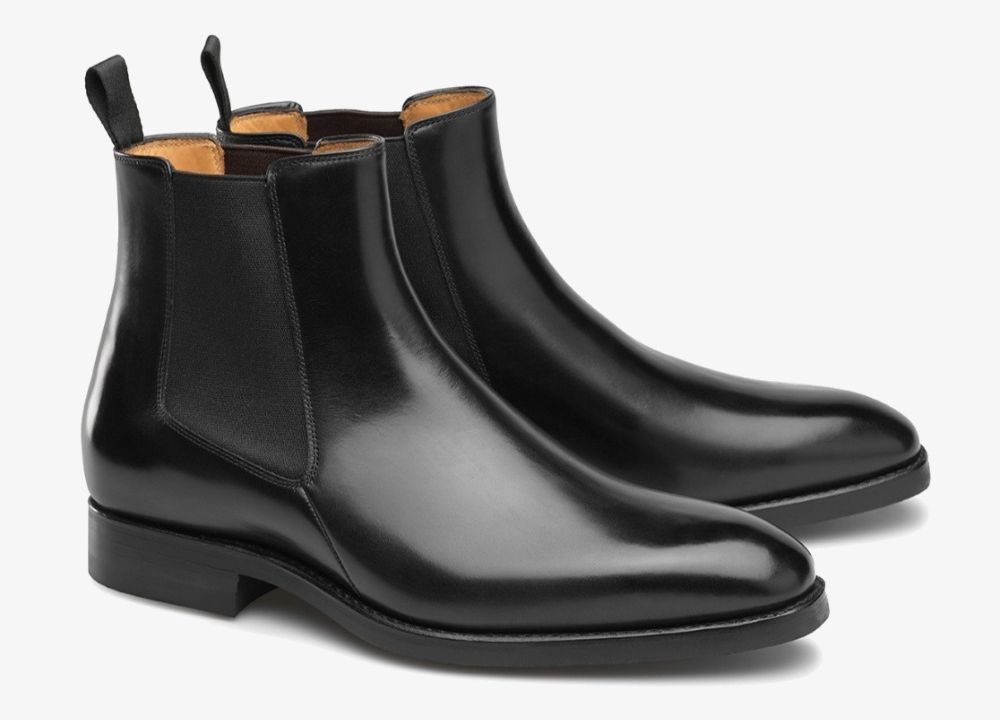 Probably the most stylish of all the options – Chelsea boots. The streamlined cut of these boots looks best with trousers that have a slight break or no break at all and a narrow leg opening. When shopping for a pair of Chelsea boots look for those that are made of smooth leather and have an elegant and slim silhouette. Avoid the bulky ones as they will look horrible with a suit.
For a more contemporary look, you might want to look for a pair of polished leather Chelsea boots. These will not only look modern but also drastically reduce the time required to shine them. A great benefit for those who want to spend as little time as possible caring for their shoes.
Toe cap boots and suit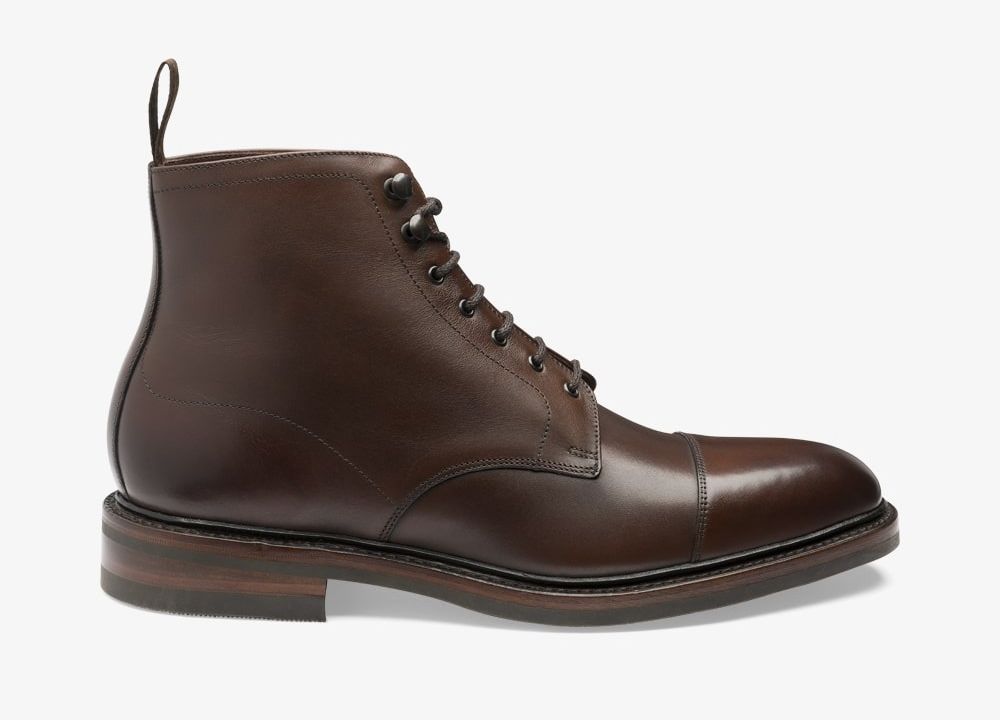 So, basically, what you are looking for is a pair of toe cap boots that would look like toe cap shoes if you would cover their top part. Of course, they aren't going to look that elegant and formal, because they are boots, but try to get as close as possible. Try to avoid models with chunky soles though.
If you find an elegant enough model you could also experiment with colors. Instead of going for the safer options of dark brown and black, you could get a pair of stylish tan or burgundy toe cap boots and pair them with a stylish checkered suit, for example.
Chukka boots and suit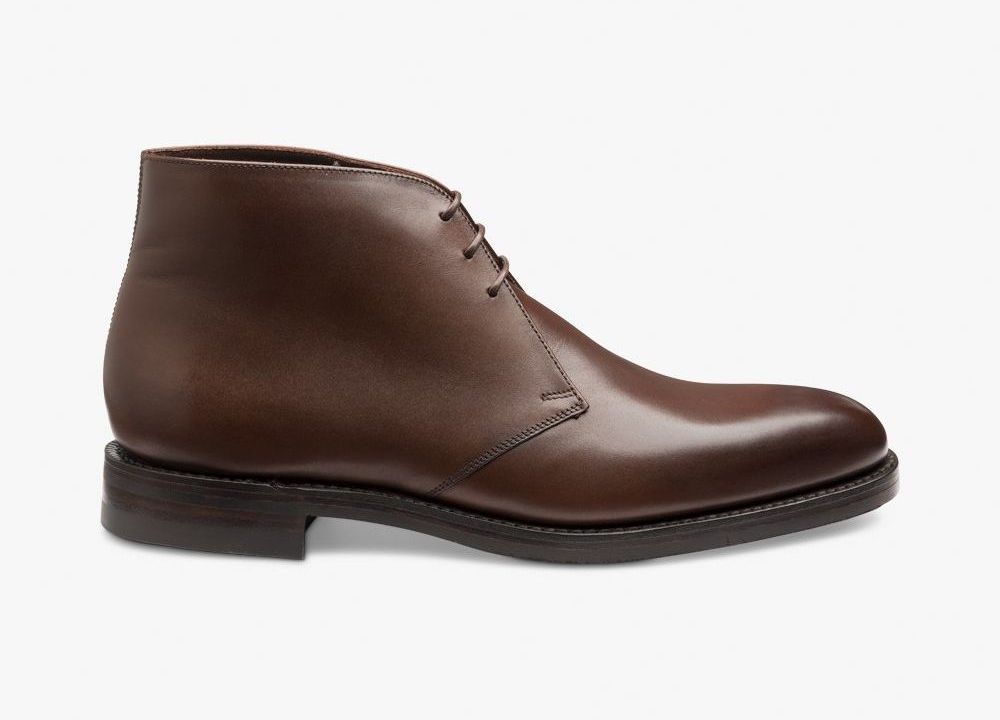 Last but not least – chukka boots. Choose this pair if you're looking for a more casual style of suiting. As with all previous models, look for something that's sleek and elegant and not bulky and very casual.
In terms of leather, you can choose calf or suede. Calf leather will look best with worsted wool suits, whereas suede – with flannel or tweed. Black and dark brown are equally good options, but if you're going for suede, then definitely have a look at this amazing brown shade called called "polo suede".
The right type of sole
When you have decided which pair of boots you want to wear, it's time to evaluate the requirements for the sole as well. Basically, there are two options here – leather or rubber. Each of them has its own pros and cons so let's discuss them now.
Boots with leather soles and suit
Boots with leather soles are the most elegant ones and will look great with a suit, but won't be able to withstand all of the snow, slush, and salt. So, if these things are quite common where you live you should only choose leather soles if you spend most of your time indoors. Because otherwise, you'll ruin your soles very quickly beyond the state of repair and your only option will be full resole, which is only possible if your shoes are Goodyear-welted. So keep that in mind, when choosing boots with leather soles.
Boots with rubber soles and suit
Rubber soles, on the other hand, are perfectly suited for the harsh winter weather. They are built to fight everything that winter can through at, but with great advantages also come the disadvantages – in most cases, they are chunkier and thicker than leather soles, which means that they won't look as elegant as boots with leather soles. So, don't wear your most luxurious worsted wool suits with them but opt for something less formal like flannel or tweed instead.