Ah, the tan shoes. The ones that look great when they are on the shelf, but become a headache as soon as you start matching them to your outfits. No matter how hard you try, it seems that the only option is to wear them with navy jeans or chinos, because of all the images that you can find on the internet. But is that true, are there no other options for the tan shoes? Well, we can confidently say that this is not the case and there are plenty of other stylish options for your tan shoes.
1. Tan shoes and suits
The majority of suits come in dark colors – dark blue or dark grey – and are most often worn when going to work or on special occasions – restaurants, weddings, or funerals, for example. So, it's quite obvious that in these cases tan shoes, even if they are toe cap oxfords, will be just too casual, because of their color. Black or dark brown shoes would be a much better choice with a dark-colored suit.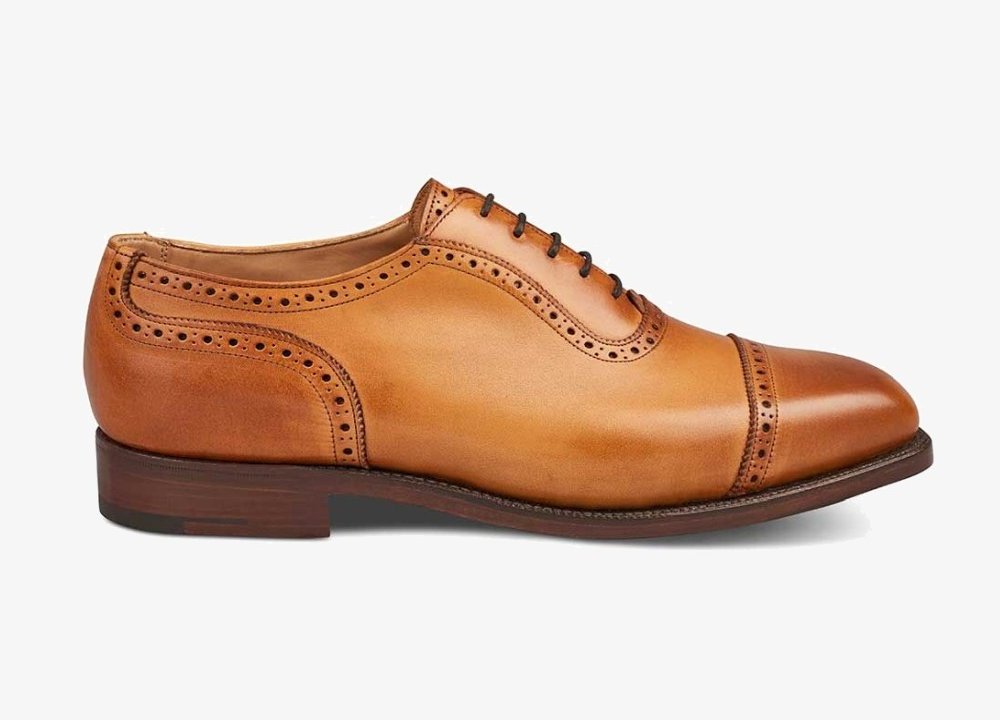 If you're wearing a medium or light-colored suit and the occasion is not formal, then the situation is different. In those cases, tan shoes can spice up your outfit and earn you additional style points. The only thing that you need to keep in mind is the model and style of your shoes. Elegant tan toe cap oxfords or tan derby shoes with leather soles would be a great choice, whereas country brogues with thick rubber soles should better be left at home in your shoe rack.
2. Tan shoes and chinos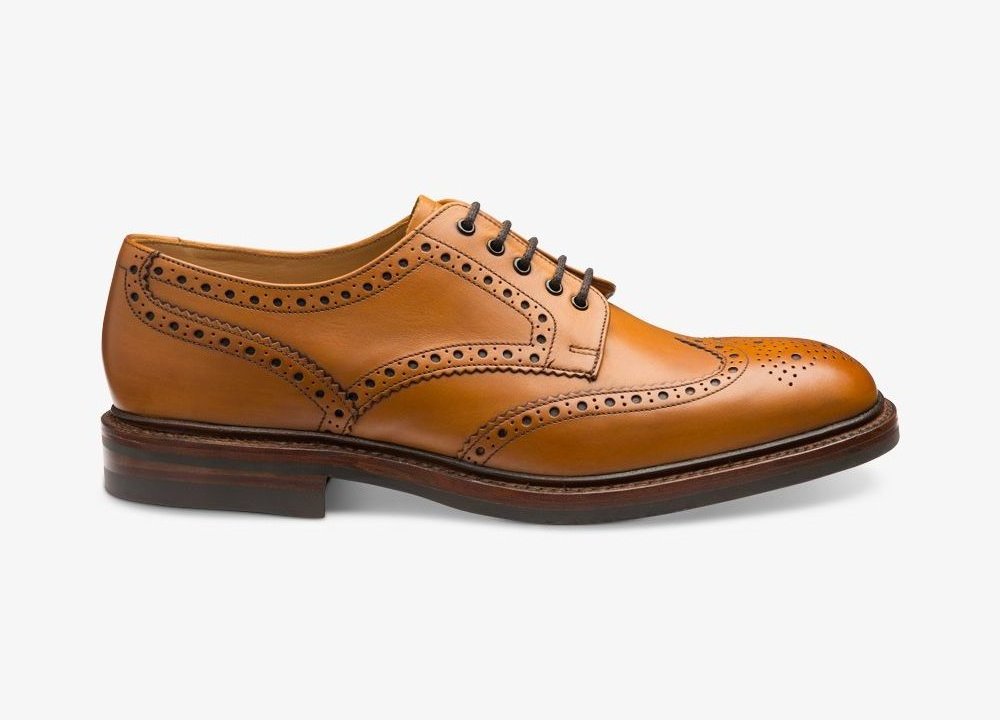 We're venturing into smart casual territory now, where the rules are much more flexible and usually serve as guidelines that you can interpret on your own and not something that you need to follow strictly. So, this means that you can wear tan shoes with dark-colored trousers, but that doesn't mean that your outfit will automatically become stylish.
It's all about coordinating outfit items and their colors. The shoes themselves will be a statement item so you need to be careful with other parts of your outfit. Try to avoid anything that's too bright, because those items are going to compete for attention with your tan shoes. If you can prevent that, then you'll be able to wear your tan shoes with almost any colored chinos.
Another important thing is shoe model and style. If you're wearing a blazer with a shirt then you can opt for something between formal and casual, like tan derbies. If, on the other hand, you're wearing a cable knit rollneck sweater and thick moleskin trousers, then tan brogue boots are going to be a perfect choice. Matching the formality of your clothes and your shoes is the key to success here.
3. Tan shoes and jeans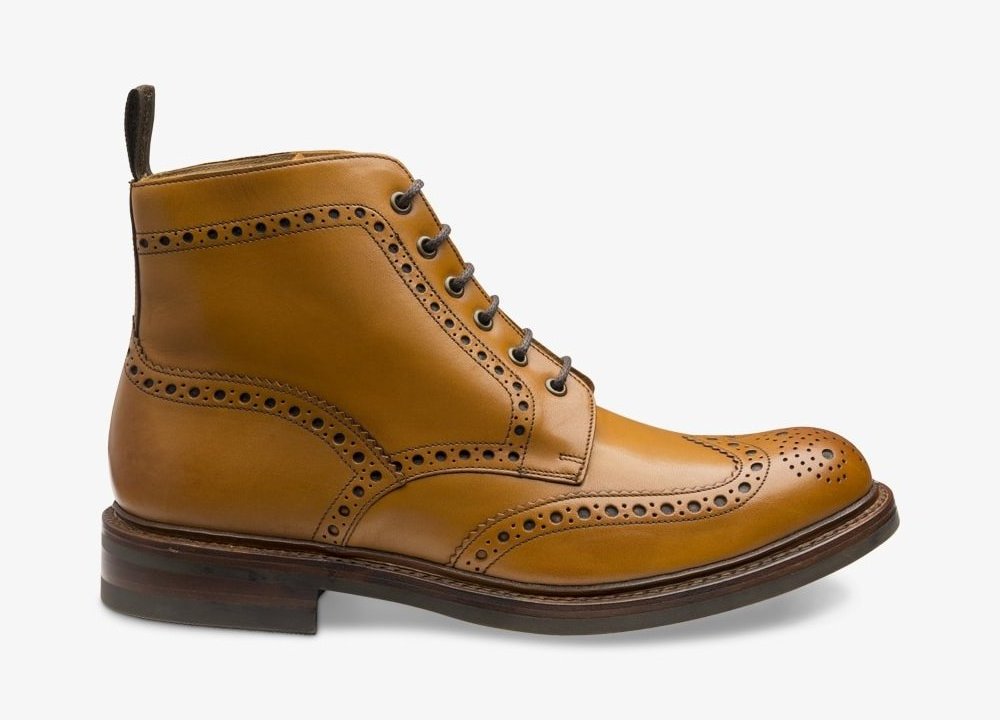 Probably the most popular and well-known tan shoes combination of all. Without a doubt, every one of you has seen the undeniably stylish combination of navy jeans and tan country brogues. 100% of the time it works every time. And the good news is that it doesn't have to be just navy jeans – tan shoes look good with all shades of blue or grey.
Because this is a casual outfit this means you should opt for a casual pair of shoes as well. Country brogues, whether they would be boots or derbies, will always be a great choice, but you can always spice things up a bit with a pair of tan loafers too. That is if you manage to find them because they are hard to come by.