Without a doubt, jeans are one of the most versatile pants for men that go well with all types of outfits. But that versatility can also become a challenge when picking up the right pair of shoes to wear with them. With so many footwear styles to consider, how do you know, which pair to choose?
But worry you should not, my young padawan because were are here to help. To inspire you with ideas, we've compiled a list of the 5 best shoes to wear with jeans in summer. Whether you attending a smart casual summer event or just strolling along the seashore – we are going to make sure that you will find a perfect pair of shoes to wear with your jeans.
1. Minimal leather sneakers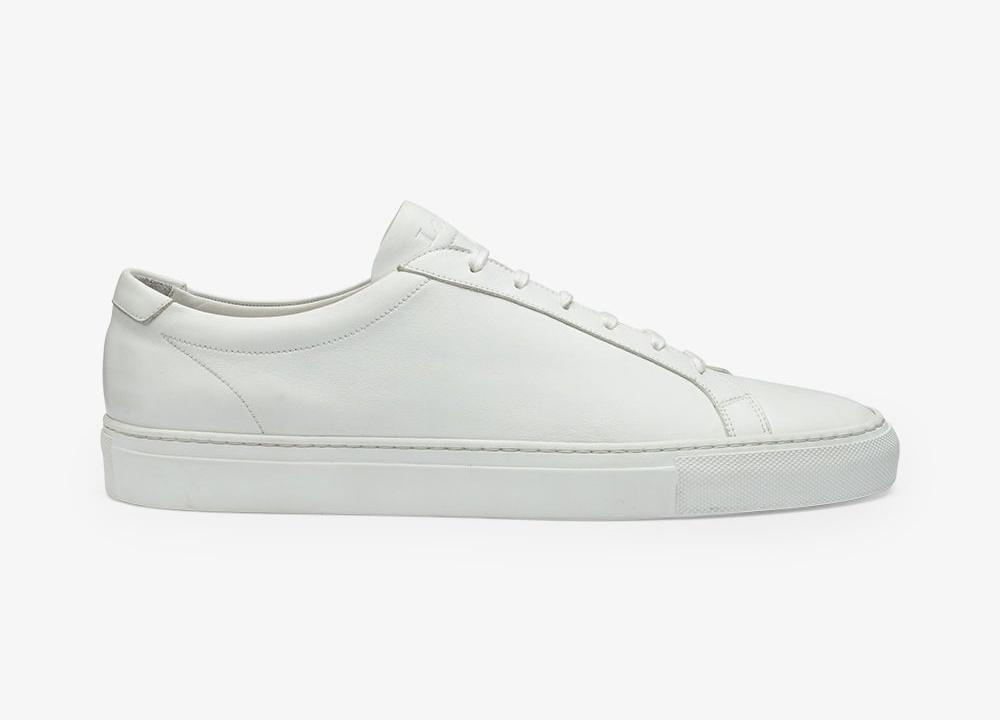 We start from one of the most popular and easiest choices – minimal leather sneakers because it's almost impossible to ruin your outfit with them unless you try really hard. You can wear them with all kinds of jeans all year long, but they look especially stylish in summer when paired with cropped or rolled-up lightweight jeans.
White color is a popular choice, but you can definitely wear other colors too – brown, navy or grey, for example. It's a matter of personal choice, really. Just don't forget that if you want to incorporate them into more formal outfits (think jeans with shirts and blazers), you need to keep them clean. This might be a challenge for white sneakers but with proper shoe care items, it's not going to be as hard as it might look.
2. Running shoes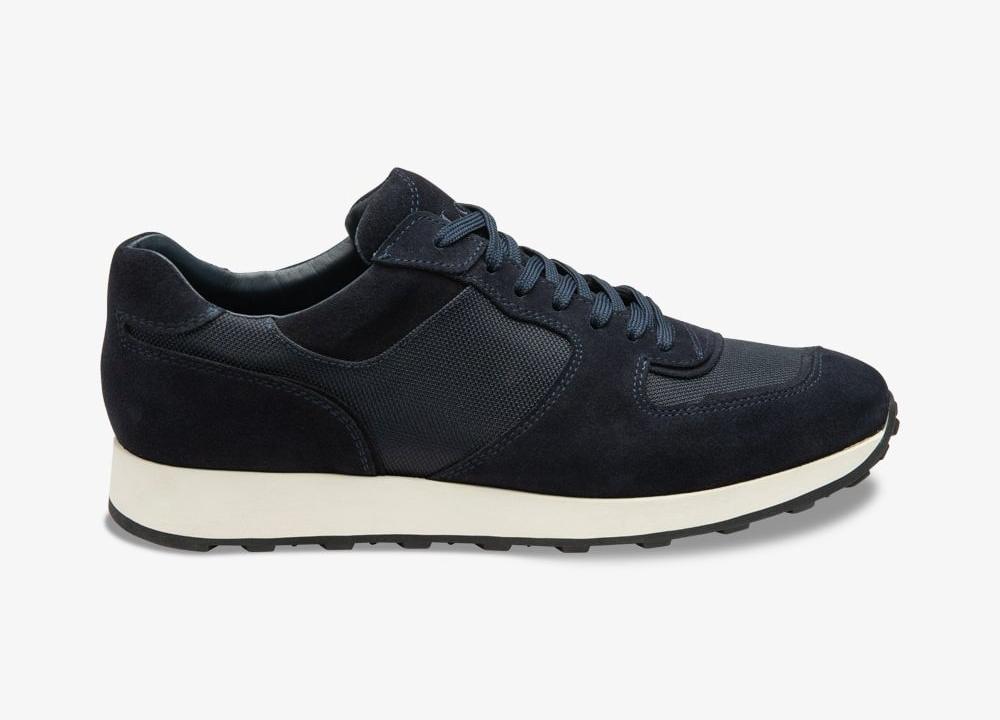 Now, for the more casual approach, a pair of running shoes (be it actual running shoes or some sneakers in that style) is going to be a perfect choice. The key to a stylish look here is the right amount of chunkiness. Venturing into the dad's sneakers area is a risky move that rewards only sartorially conscious and punishes the rest.
Loake Foster, for example, is a nice example of the right amount of chunkiness. Of course, if you're a fashion-forward guy, then this model is going to be boring for you, but for all of those gentlemen, who are still in their sartorial journey, this might be a good pair of running shoes to start.
3. Penny loafers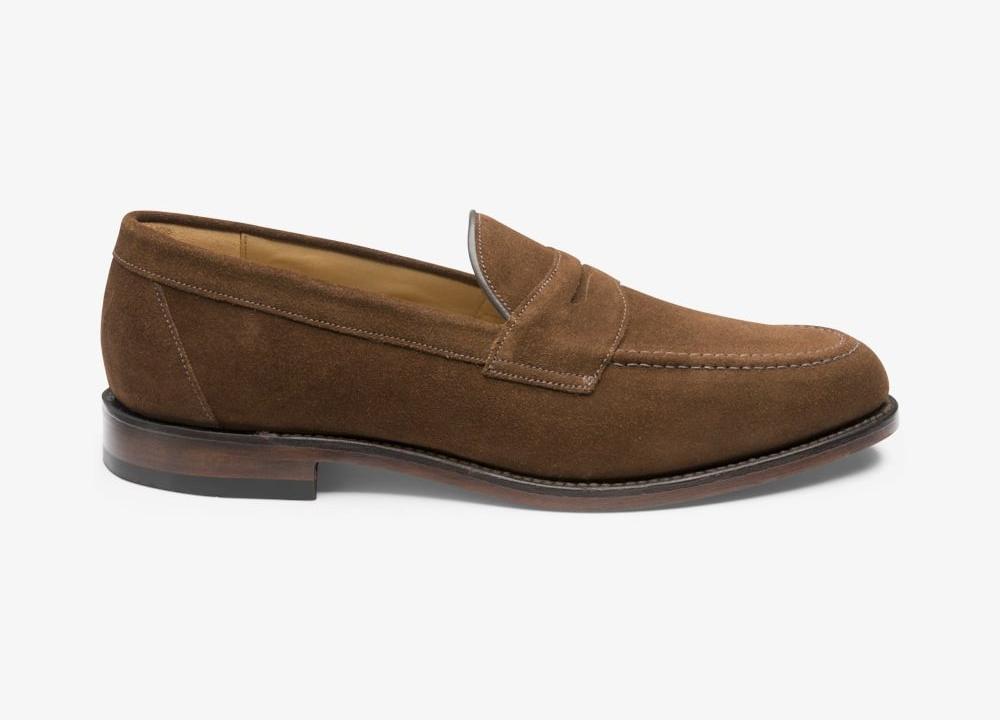 An adaptable Ivy League staple that can be worn not only with suits and chinos but with jeans as well. Penny loafers are the ideal choice for you if you want to create a laid-back and stylish appearance and they partner extremely well with smart casual clothing like blazers, shirts, and polo shirts.
Leather choice plays a significant role here too. For a more elegant and smarter appearance – shirts or polos with blazers – opt for calf leather penny loafers. For something more casual – t-shirts or sweaters – choose a pair made from suede leather.
4. Boat shoes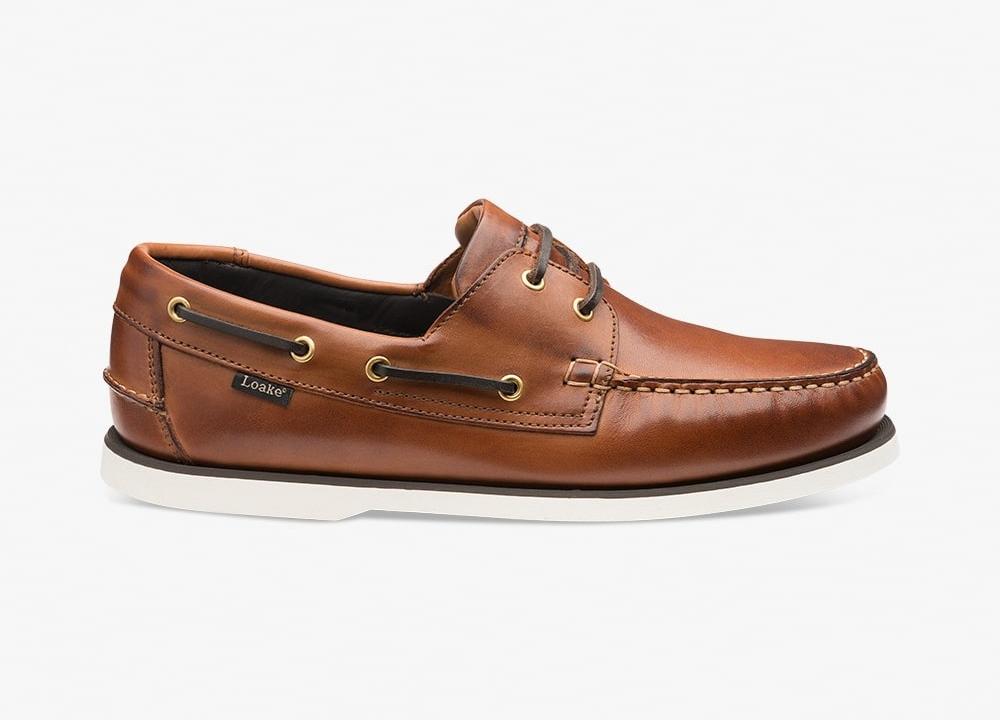 Garden parties, beach parties, seaside – you can easily wear boat shoes with jeans in these and similar settings. Basically, everything that has the context of summer and vacation is a good fit for this combination.
Boat shoes are, of course, casual shoes and should be worn with casual outfits – t-shirts, sweaters, casual shirts, polo shirts. If you want a more formal appearance then penny loafers are going to be a better option. Also, boat shoes should always be worn with no-show socks (you can go sockless if you're actually going to be on a boat) and rolled-up or cropped jeans.
5. Suede derby shoes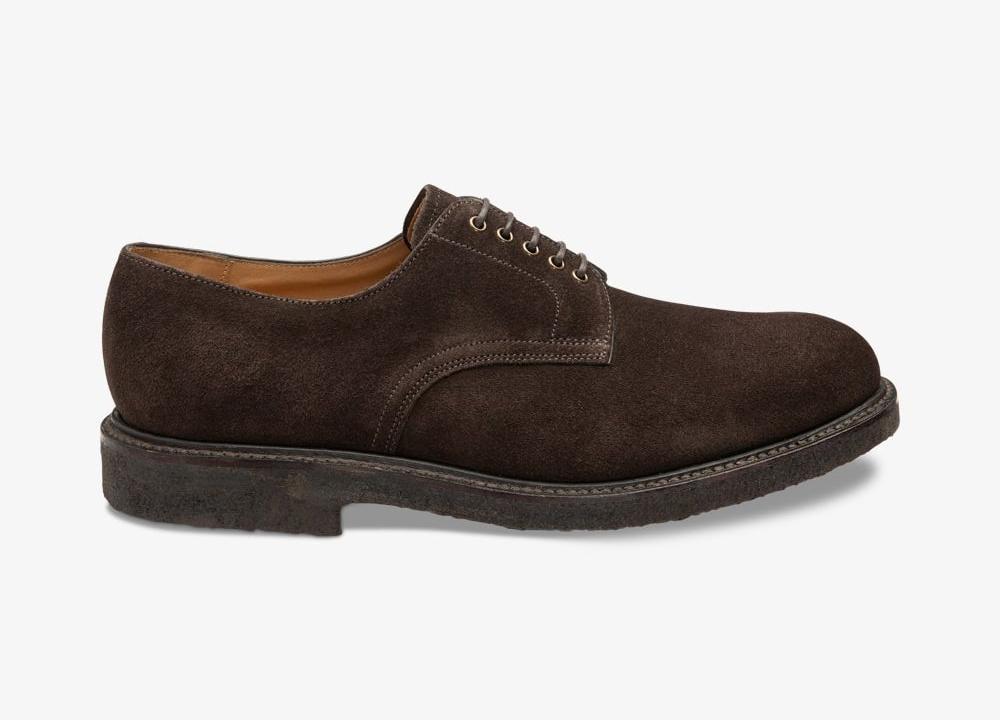 Last, but not least – the suede derby shoes. They are the most classic option out of all the shoes on the list and, depending on their style, you can wear them to dress up or down your jeans.
So, for example, a pair of derbies with thicker rubber soles and brogueing decorations will best match casual outfits – t-shirts, denim jackets, sweatshirts, or casual shirts, whereas a more elegant version of derby shoes with thinner leather soles and toe cap, for example, is going to look great with smart casual outfits – polo shirts or dress shirts with blazers.