With so many Loake boot styles and colors available (more than 30 in our e-shop), it might get a bit overwhelming when you need to pick one or two pairs that would suit your needs. That's why we have compiled a list of top 5 most stylish and versatile Loake boots. We hope it will make your choice much easier when deciding which Loake boots to purchase next.
1. Loake Chatsworth Chelsea boots
Chelsea boots are among the most versatile boots in your rotation because you can wear them with lots of different outfits – from slim-fit tailoring to smart, rolled-up denim. They are easy to slip in and have that distinct and stylish look that distinguishes them from other boots.
Color and leather choice are, of course, up to you, but we recommend brown suede Chatsworth Chelsea boots. They will probably need a bit more care compared to their calf leather alternatives, but, they can definitely help inject some texture into just about any look.
2. Loake Pimlico chukka boots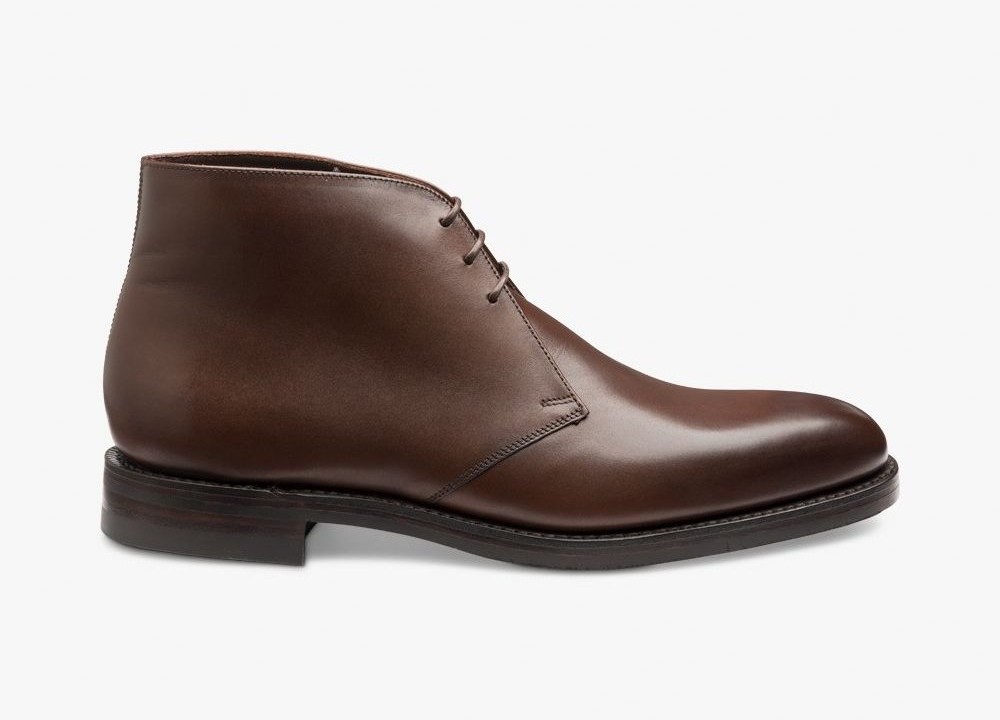 Another versatile pair that should definitely be in your shoe closet is chukka boots. It's a style of shoe that has military roots – they were first popularised by British troops serving in India and a version made from suede with crepe rubber soles was worn by soldiers in Egypt during World War II.
Loake Pimlico is a perfect example of a great looking, minimalistic chukka boot that can be adapted to lots of different outfits. Suede is a good choice for summer (if it's not raining, of course), but you can wear the leather version all year round, which is another reason to invest in brown Loake Pimlico chukkas.
3. Loake Anglesey lace-up boots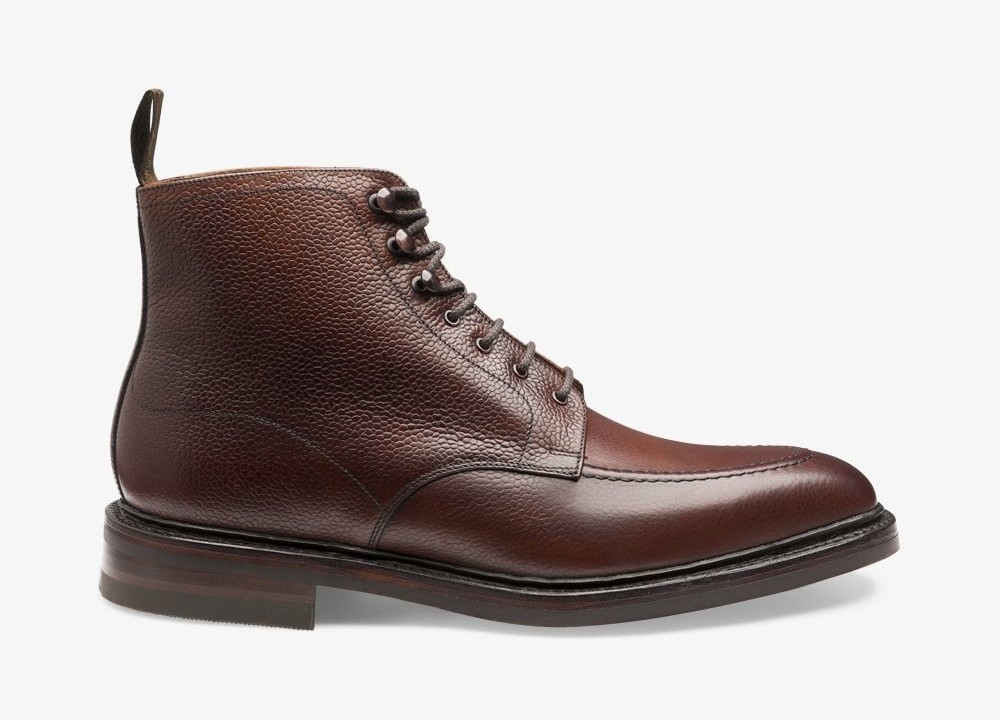 If you think that boots can't be stylish then take a look at Loake Anglesey. These beautiful apron toe boots in oxblood color are definitely a pair to be noticed and deserve a place in your shoe closet. A rare and stylish model that definitely deserves your attention.
Loake Anglesey is a casual model by nature and pairs well with the more casual outfits, particularly with jeans. Navy or blue denim is, of course, always a good choice, but try and match them with other colors as well for a great and stylish combination.
4. Loake Roehampton lace-up boots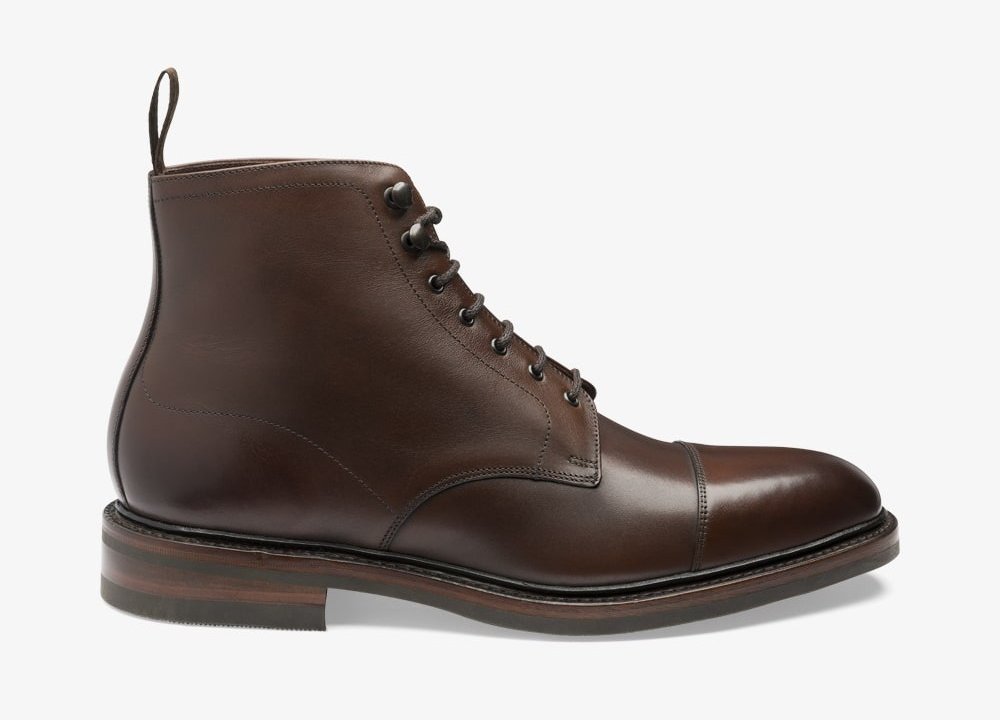 Although most of the boots are better suited for casual outfits, there are some models that look great when worn with suits. And Loake Roehampton is one of those models. Smooth leather and elegant last make them look like classic derby shoes when the boot-top is hidden by trousers.
We recommended wearing them during winter or autumn with flannel or tweed suits for a more solid look, or thicker cotton chinos and a blazer for a smart casual look. The brown color of Loake Roehampton is very versatile so you will have no problem matching them to your trousers, no matter their color.
5. Loake Sedbergh lace-up boots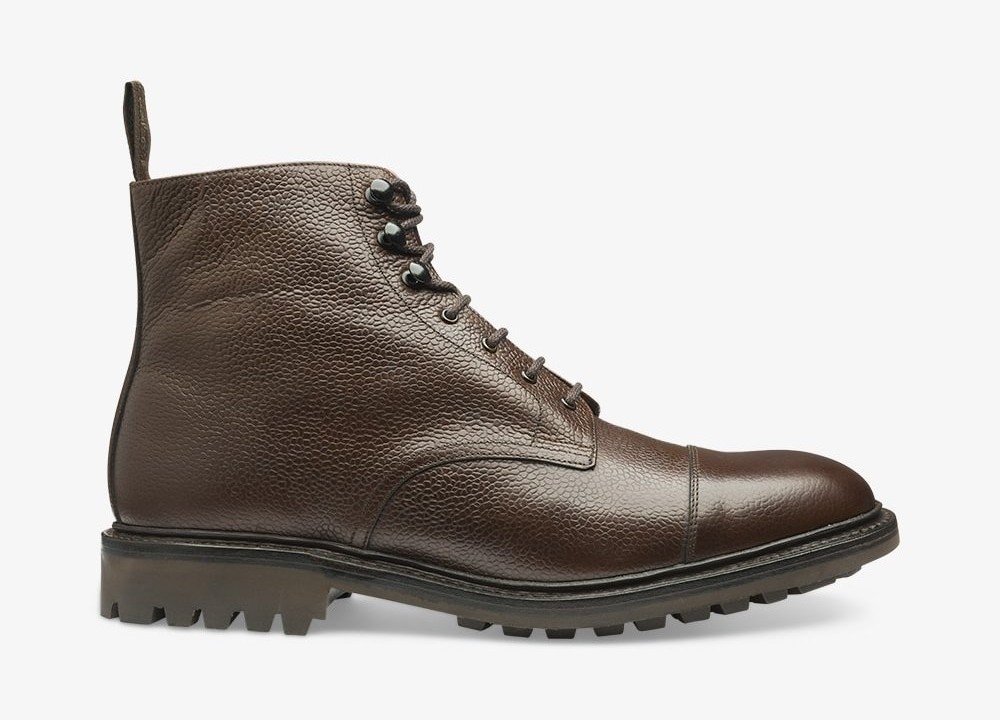 Last but not least in our list – Loake Sedbergh. Those boots are created for the harshest of conditions and are perfectly suited for hiking or any other adventure outdoors, no matter the weather or time of the year.
It's quite obvious that it's best to wear those boots with casual outfits. Thick cotton chinos, jeans, and wool sweaters with warm parka jackets are good examples. And don't worry about harsh weather conditions, because thick rubber Commando soles and storm welt construction will protect you against the elements.