With so many different men's shoe styles available, picking the right pair to wear with a suit is not always an obvious choice. To make things even more complicated, suits also have different styles, which means that a pair that looks great with one suit, might look horrible with another.
Although things look very confusing at a first glance, they actually become much easier, when you know a few simple rules and guides. So, here are ten shoes and some rules and guidelines that will explain when to wear them with a suit and when not.
But before we dive in, here are some general guides and rules about shoe formality that will help you when making a shoe pairing choice.
The darker the color, the more formal the shoe.
Oxford shoes are more formal than derby shoes.
The more decorations the shoe has, the less formal it is.
Calf leather is more formal than suede.
1. Toe cap oxford shoes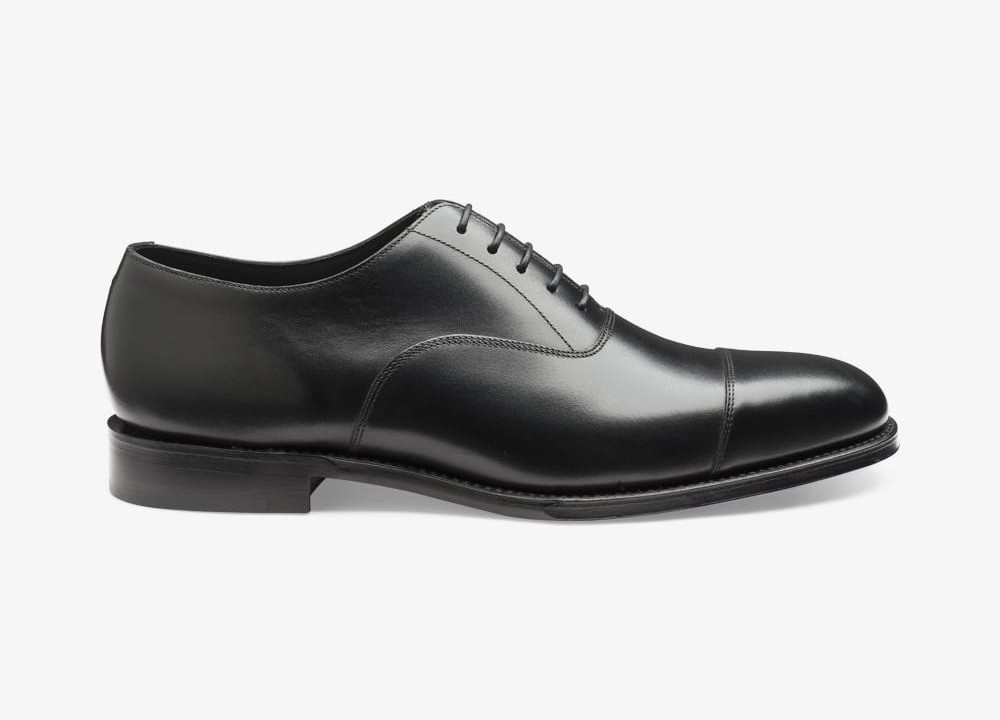 Formality:
When to wear: Toe cap oxford shoes in black or dark brown is the most formal choice so it is quite obvious that they should be worn with the most solid looking suits in darker shades – navy or charcoal, for example – made from high-quality worsted wool. They are perfect for business meetings and occasions like weddings, funerals or other important events.
When not to wear: Avoid wearing them with with suits in lighter shades as they will look too formal. This is especially important for black or dark brown shoes because they look even more formal because of their dark colors. Linen and cotton suits also shouldn't be paired with toe cap oxford shoes, because they are too casual for these formal shoes.
2. Plain or toe cap derby shoes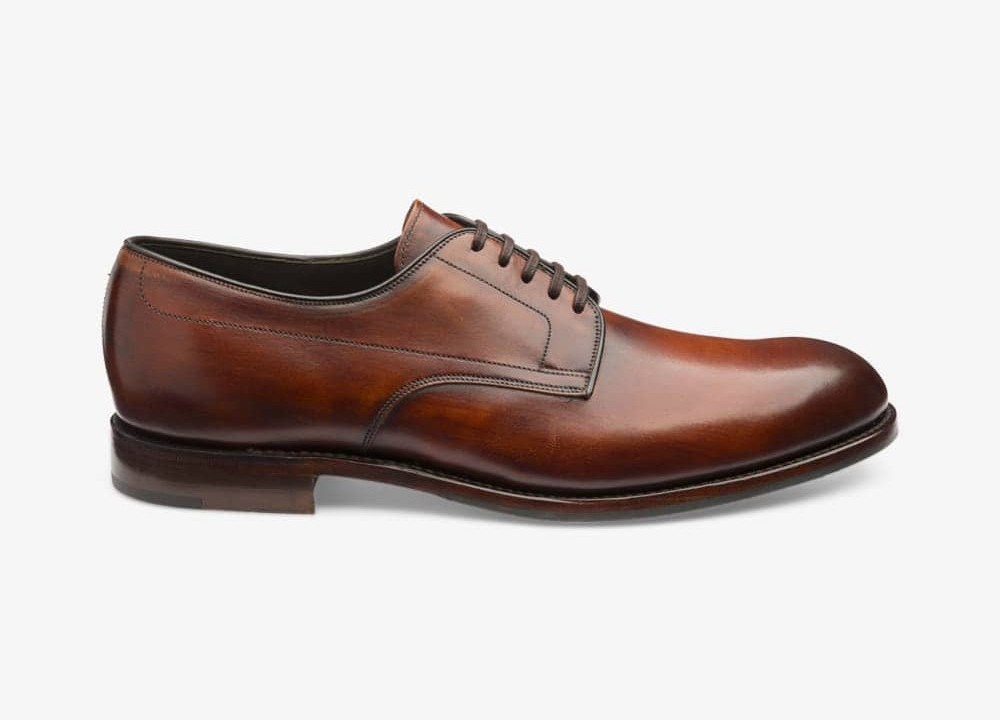 Formality:
When to wear: Plain toe or toe cap derby shoes is probably the most popular shoe model in the world so it's not a surprise that they are also being worn with suits a lot. They are not as formal as the oxfords but are much more versatile and can be worn with lots of different suits – from casual ones in lighter shades to more solid ones in darker shades made from worsted wool.
When not to wear: Avoid wearing them when a suit is too formal or too casual. For example, oxford shoes will look better with a luxury navy suit and suede penny loafers will be perfect for a light-coloured linen suit. Derby shoes are also not recommended for formal occasions and events.
3. Wholecut oxford shoes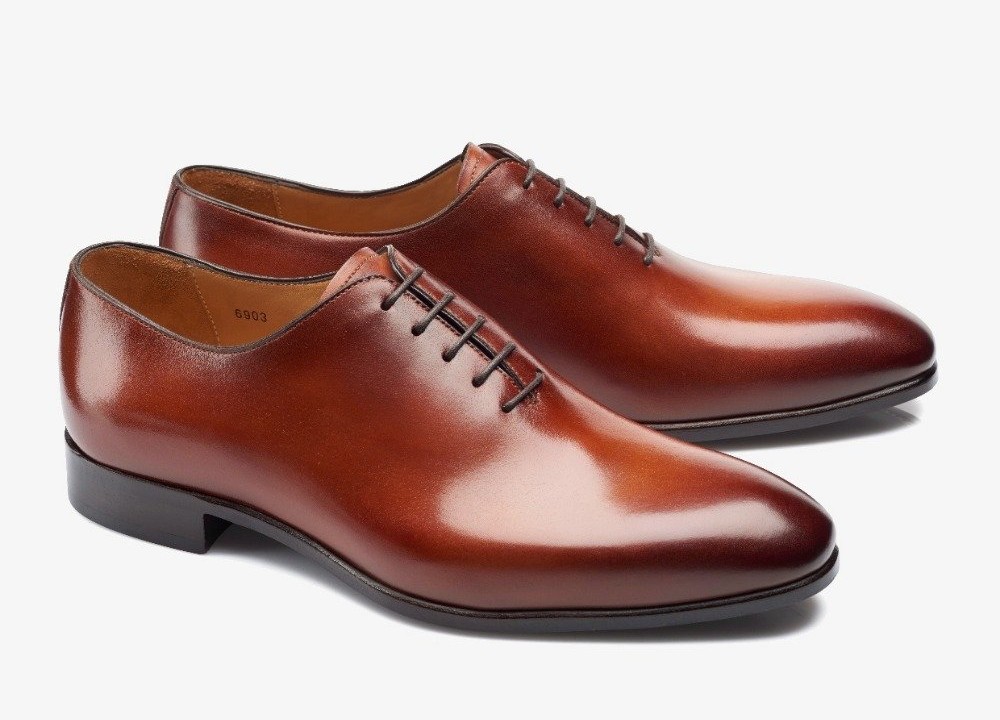 Formality:
When to wear: Choose wholecut oxford shoes when you want to make a statement. Basically, they can be worn just like cap toe oxford shoes, but because of their contemporary look, they are less formal. And this is one of the reasons why they are a perfect choice when going to fancy, fashionable events, where you want to look stylish and not boring.
When not to wear: Their contemporary design might not be the best choice, where you have to follow a strict dress code and there is no room for improvisation. Although rare, these occasions might sometimes happen and it's better to wear classic toe cap oxford shoes then. Also, avoid wearing them with casual cotton and linen suits, because they will look too formal.
4. Monk strap shoes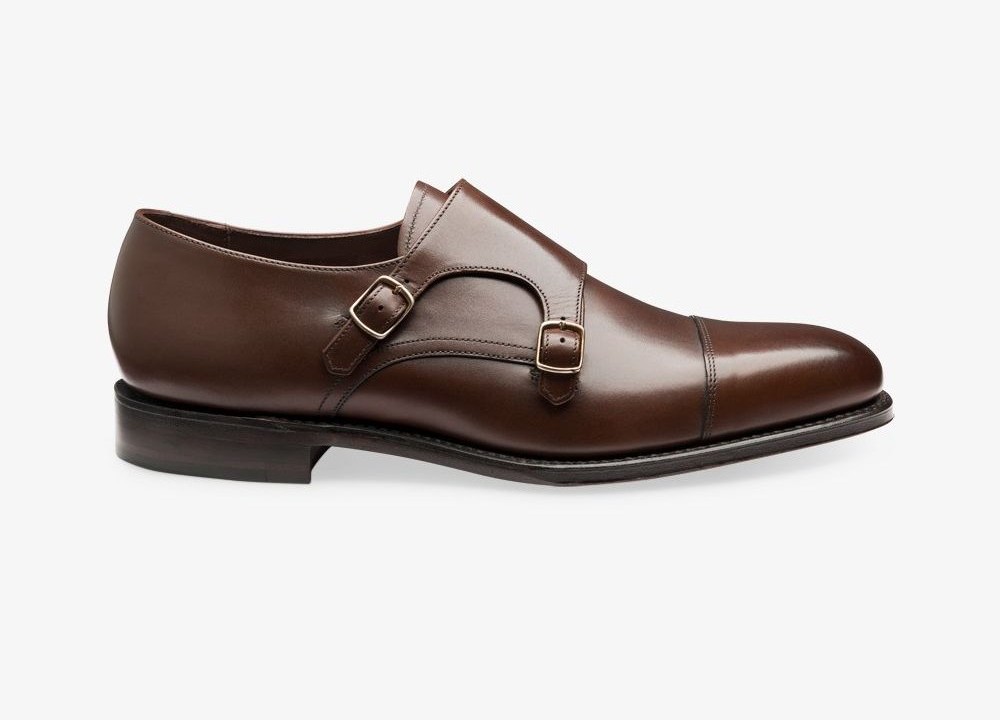 Formality:
When to wear: If you're tired of laces, go for the buckles. Monk strap shoes are a great alternative to lace-up oxford or derby shoes. Pair them with suits, the way you would pair your plain or toe cap derby shoes. They look especially good when paired with double-breasted suits and you can also wear them with linen summer suits.
When not to wear: Frankly, there are not that many situations, where you wouldn't be able to wear monk strap shoes. Probably, only those events that are very strict in terms of dress code, or, maybe, some business events, where all of the participants are very conservative. Thick flannel and tweed suits might also be too casual and country-like for the stylish monk straps.
5. Brogue oxford shoes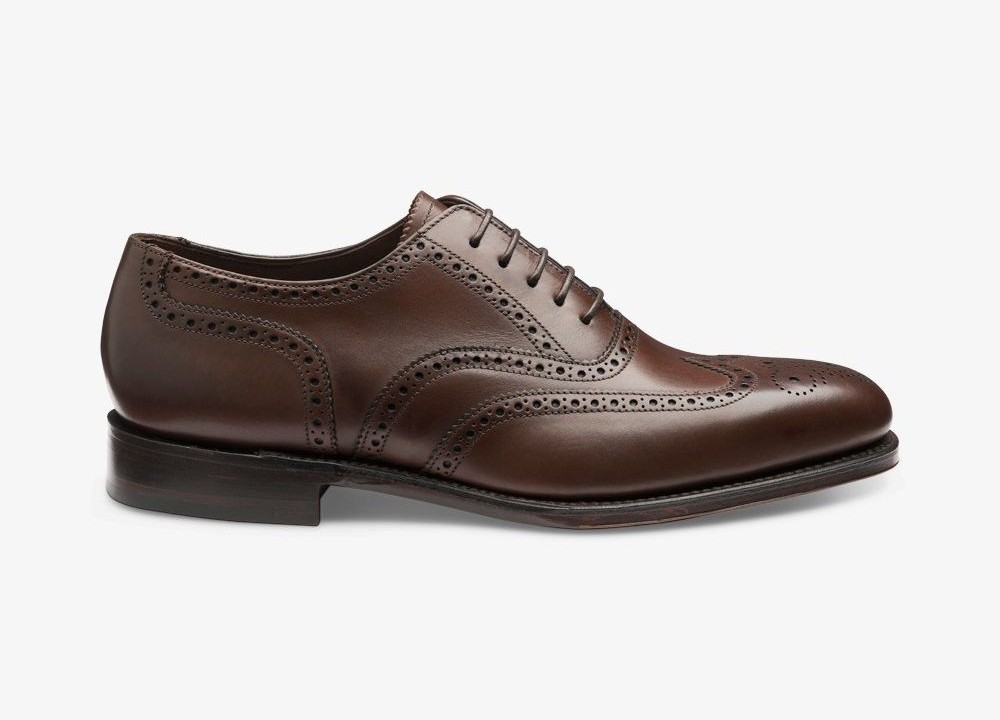 Formality:
When to wear: Brugueing adds a nice stylish touch to your shoes, but it also makes them less formal. That's why brogue oxfords are best worn with less formal suits that have patterns or are made of flannel wool or tweed. Brogue patterns are also very classic and conservative so, if you like this style you can also wear these shoes.
When not to wear: You shouldn't wear brogue oxfords with formal, plain, dark colored suits as they will be too casual. Wearing them with stylish linen suits is also probably not the best choice, because most of the time they will look too conservative. Especially if they are dark colored.
6. Penny loafers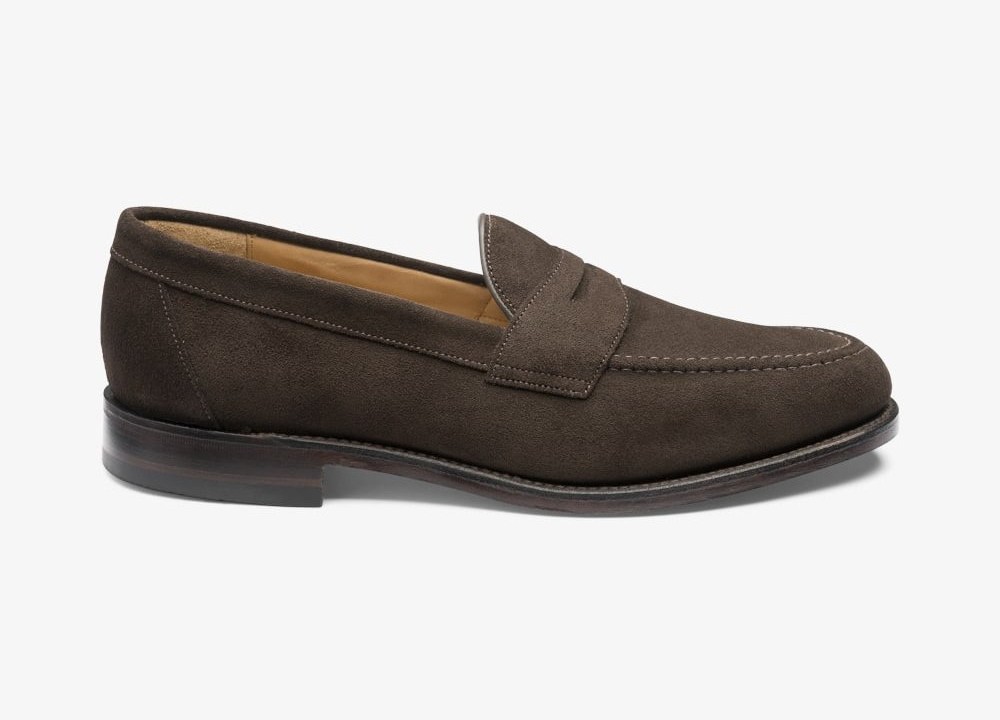 Formality:
When to wear: Penny loafers are a perfect choice for your less formal suits. Made of linen, cotton, with patterns – all of these suits would look great with calf or suede penny loafers. Just don't forget that your trousers should be shorter when wearing loafers for them to look stylish.
When not to wear: Penny loafers are casual shoes and should not be worn with solid suits. Although you can sometimes see men wearing them with business suits in the US, that does not mean that you also do that. In this case, oxford or derby shoes would be a much better choice.
7. Brogue derby shoes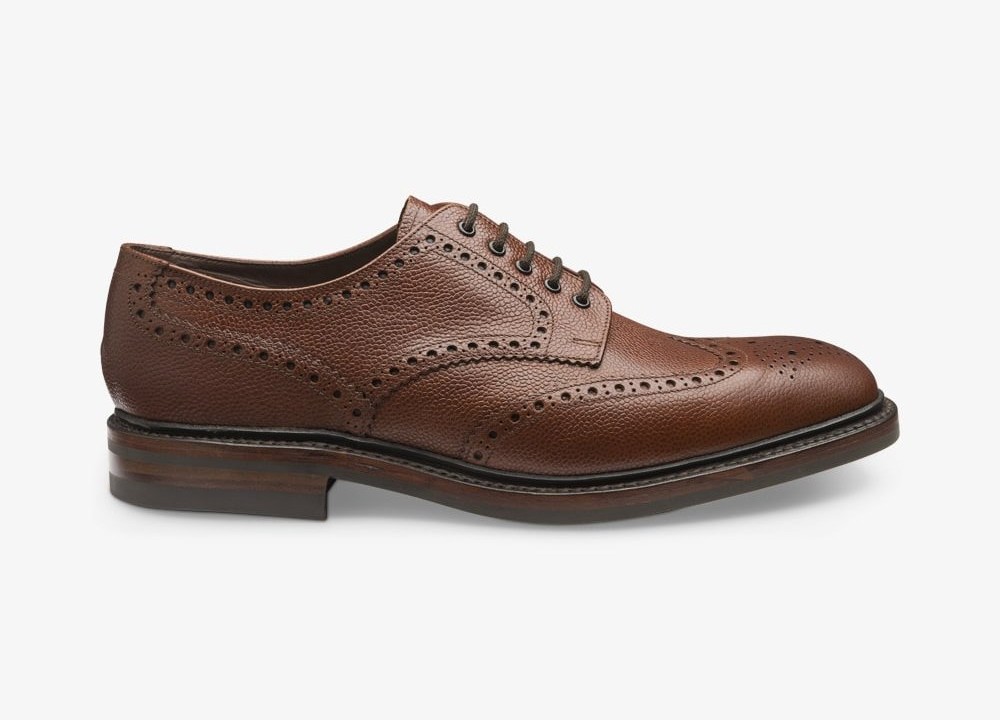 Formality:
When to wear: Chunkier looking brogue derby shoes, compared to their cousin brogue oxford shoes, work particularly well with country-style fabrics, because of their shared origins. So, with this in mind, pair them with thicker tweed or flannel wool suits to have a style synergy between both of these items.
When not to wear: Avoid wearing brogue derby shoes with solid-looking, plain dark-colored suits. Especially in business environments, with a strict dress code. Brogue derbies are also not the best choice when it comes to lightweight summer suits – usually, they'll look just too chunky with those type of suits and you're better off wearing penny loafers or sneakers.
8. Lace-up boots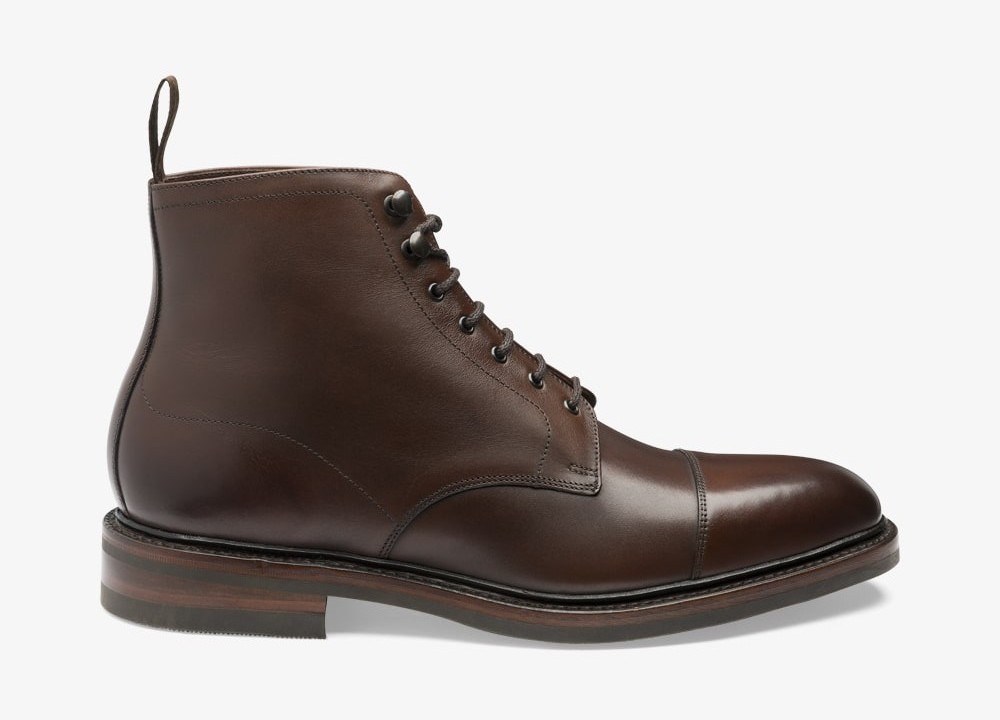 Formality:
When to wear: Lace-up boots are a nice addition to your shoe collection during the cold season. Depending on their style you can match them to different kind of suits. If they're quite elegant and look like your toe cap derby shoes you can wear them with solid-looking business suits. If they're more chunky and look casual, then wear them with tweed or flannel suits.
When not to wear: You should avoid wearing lace-up boots with a suit during formal occasions and events. It is also not recommended to wear them if you are participating in an indoors event that has a strict dress code.
9. Chelsea boots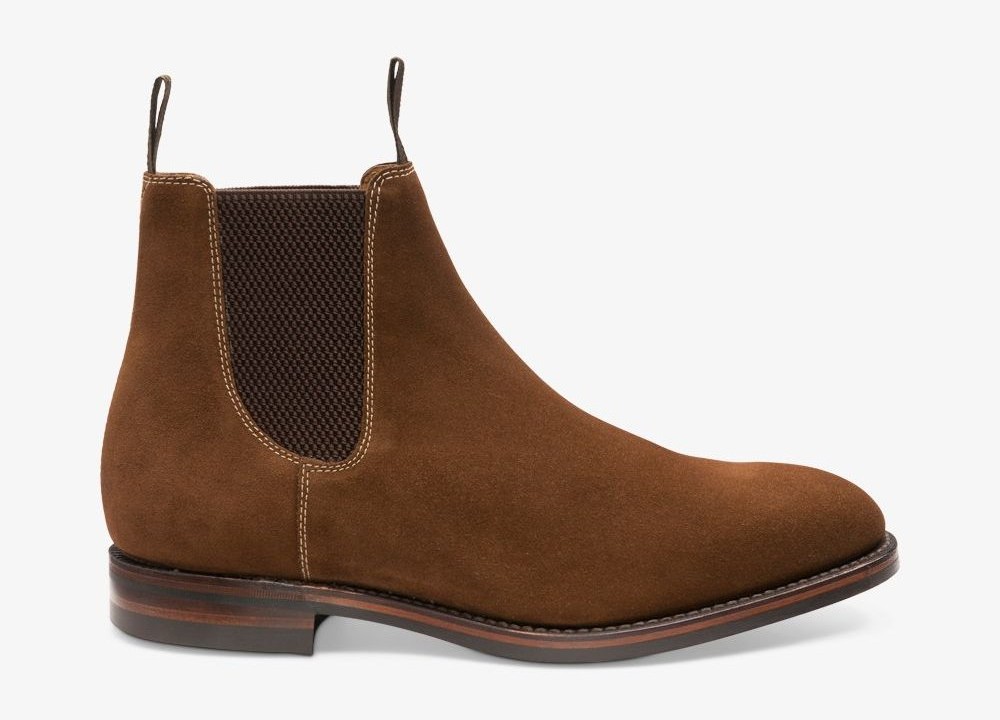 Formality:
When to wear: Yes, you can wear Chelsea boots with a suit too. Style them with dark-colored suits and roll neck sweaters or shirts without ties for a laid-back look. Your goal here is to achieve a casual yet elegant look without overdoing things.
When not to wear: You should avoid wearing Chelsea boots if you're going for a formal look with a dress shirt and a tie. The clash of formal and casual styles most of the time won't look that good so you should either ditch a tie or wear oxford or derby shoes.
10. White sneakers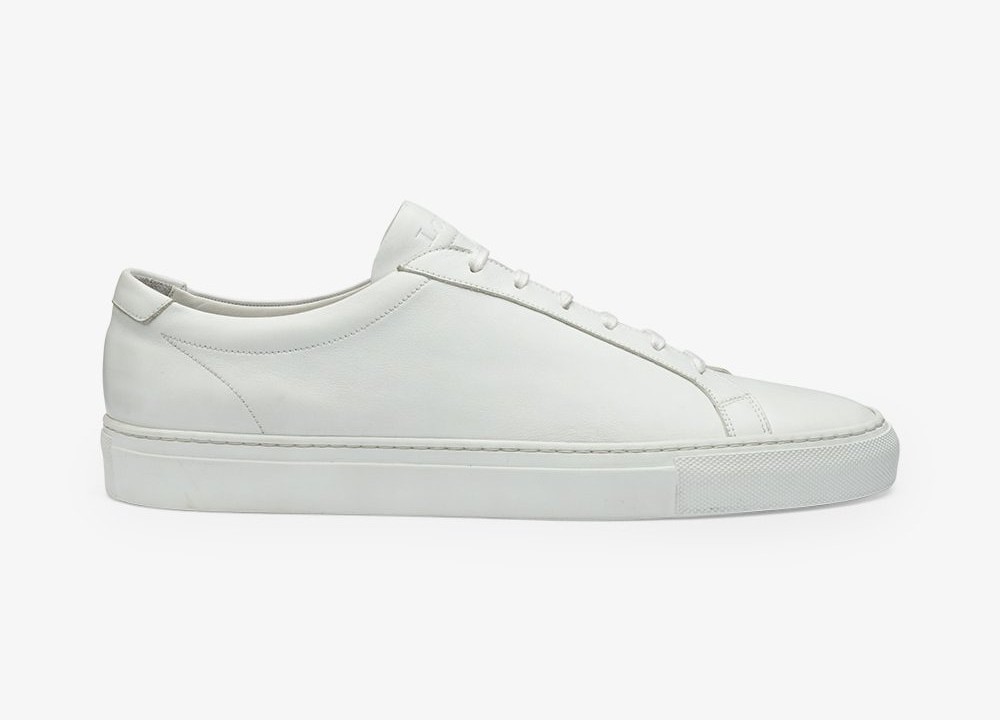 Formality:
When to wear: Last but not least on our list are white sneakers. These casual shoes are a great alternative to your dressier ones when wearing with unstructured suits. Think of linen, cotton or thin wool summer suits with shorter trousers, tieless shirts or t-shirts. All of these combinations will help you create fresh, casual and laid-back looking outfits.
When not to wear: Because white sneakers are very casual shoes you shouldn't wear them during formal occasions or events. Structured, classic suits are also not the best choice to wear with sneakers – any dress show will do much better.